I'm so happy it's February! While I agree with the general consensus that we should skip February to get to spring faster, it's also one of my favorite months because Valentine's Day and my birthday are both this month! This is the month I do not feel bad about eating ice cream cake almost on the daily. I'm a celebrate-my-birthday-all-month kind of girl.
I'm pretty sure Will hates February though since he had a bad experience with it after we'd been dating about a year and he was still stationed in Georgia while I was going to school in Missouri. He had to send me "I'm sorry flowers" two weeks before Valentine's Day (I don't remember what happened but I'm sure he was in the wrong…), then Valentine's Day chocolate covered strawberries, then more flowers for my birthday. I personally enjoyed it. :)
I'm also glad it's February because something about a fresh month motivated me to pick up a paint brush this past weekend for the first time in what felt like forever.
Here's a sneak peek of what I was working on: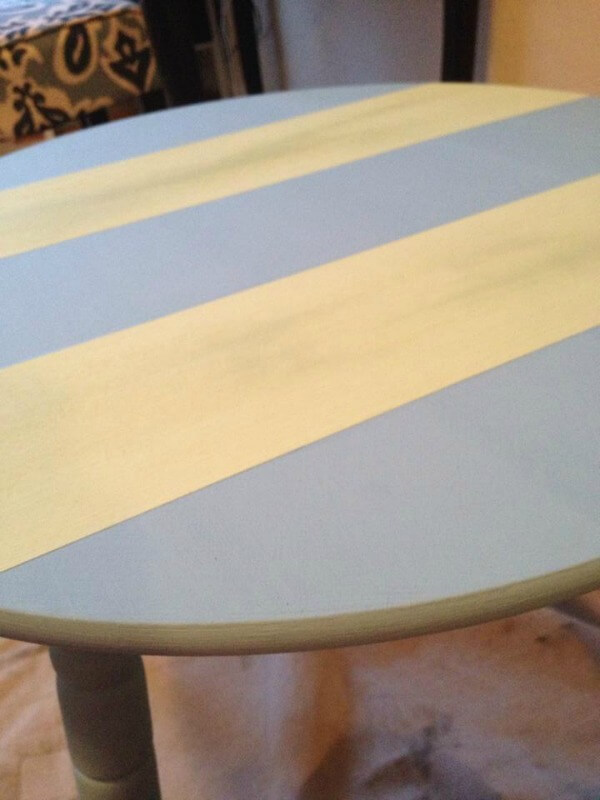 Those colors are really misguiding, because they actually look nothing like that in real life. Tomorrow I'll be sharing pictures from my DSLR camera, so hopefully the true colors will show up.
Can you believe in the couple years I've been painting furniture, this is my first attempt at stripes?
Do you like the month of February (<3 Day, anyone?) or would you rather just skip it and get on with the warmer months? 
Comments
comments