It is time for my 2014 New Year's Resolutions, but first, let's revisit how I did in 2013.
No Pop – I MADE IT. Okay well I accidentally ordered two Crown and 7s after I'd already had a couple other adult beverages and forgot my resolution. But only TWO in a whole year. And those didn't even have caffeine in them. :)
Work out – This one will always be a struggle for me, but I've been going to the gym 3-4 times a week. I don't have weight issues by any means, I'd just like to be toned one of these days. Maybe next year.
Pay off as much of my student loans as possible – I went from about $26,000 to around $19,000. Apparently I'm not shy about money. I just believe when you're transparent, it's easier to stick to your guns. I'm happy with this, but I plan to do more next year. I get to cheat a little because I'll be getting married and have twice the income to work off of. One of our goals is to combine our resources and pay off our debt fast!
Step up my blog readership – There are more of you out there now, right?
Host more giveaways – This one was stupid and I crossed it off. Not what I want for my blog.
Now for the good part.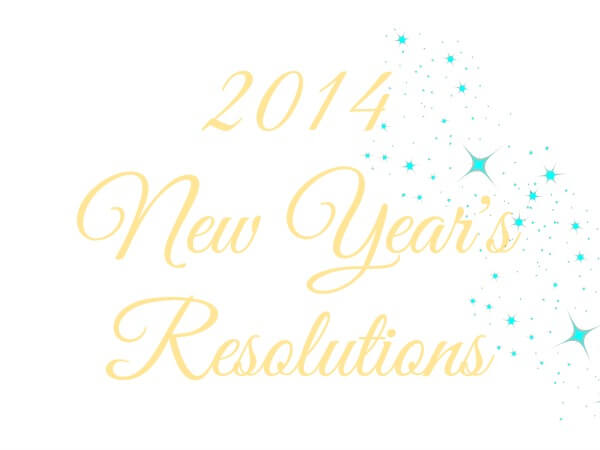 Learn how to cook. 
This HAS to happen. Every couple weeks we go grocery shopping, we have one good meal the next night, and then the following night we can't find anything to eat. This is a problem. Not to mention it would be a lot easier to eat healthy if we would quit eating out so much.
Take this blog more seriously.
I don't know if I need to get up early in the morning and schedule pins, tweets and Facebook posts or what. But I need to find a better way to take care of this little space and help it grow. We have potential, I know we do. It just takes effort.
No more candy.
I have this ritual at Mexican restaurants where I ALWAYS get two laffy taffys at the register for a quarter. Then I have this other ritual where I go get candy from other people's desk at work every two hours. That's embarrassing. No more candy for me.
No more pop.
I'm doing this again because I don't need pop. However I will allow myself one tonight, but that's it for a whole year.
Pay those pesky student loans WAY down.
I mean, who wants debt? The faster I pay them off, the sooner I can buy a house!
Last but not least, my friend Jenna motivated me to add at least one fun one.
Take care of myself with massages every time I get my hair trimmed.
Since my hair is getting longer, I don't need as many trims, but when I do, I'm getting a back massage. My friend cuts my hair and offers hour long back massages for $30. I can handle this financially and as a stress reliever I think it's worth the money.
Cheers to the New Year! What are you resolutions for 2014? 
Comments
comments