I don't have any home décor initiatives in the work this week until Saturday, so I thought I'd post something a little random to tell a little bit more about myself.
Even if you've known me forever, you might learn something completely unimportant about me! I chose these questions from a list of writing prompts I'd pinned on Pinterest a while back.
1. What is your earliest memory?
I'd say my earliest specific memory is of my Grandma Mare (short for Marilyn) scolding me for trading my Christmas present with my cousin, Brian. We both got movies, and I got Aladdin, which I already had, so we were trading so I could get a new movie. She caught us and told us how it wasn't nice to give away your presents. I remember laying on the couch face down crying because I'd gotten in trouble. To this day, I don't trade my presents and my family still has two copies of the Aladdin movie.
This is actually the only memory I have of my Grandma, because she died when I was three. Since my birthday is in February, this memory had to be like two months before I turned three. My mom hates that this is the only memory I have of her, because apparently she spoiled us. But at least I learned something from her! :)
2. If you had to eat the same meal over and over again for the rest of your life, what would it be, and why?
Easy. Roast, mashed potatoes and noodles, cheesy broccoli and cauliflower, orange salad, and ice cream cake. That all counts as one meal, right? And why? Because that's my birthday dinner every year and it's the best meal EVER!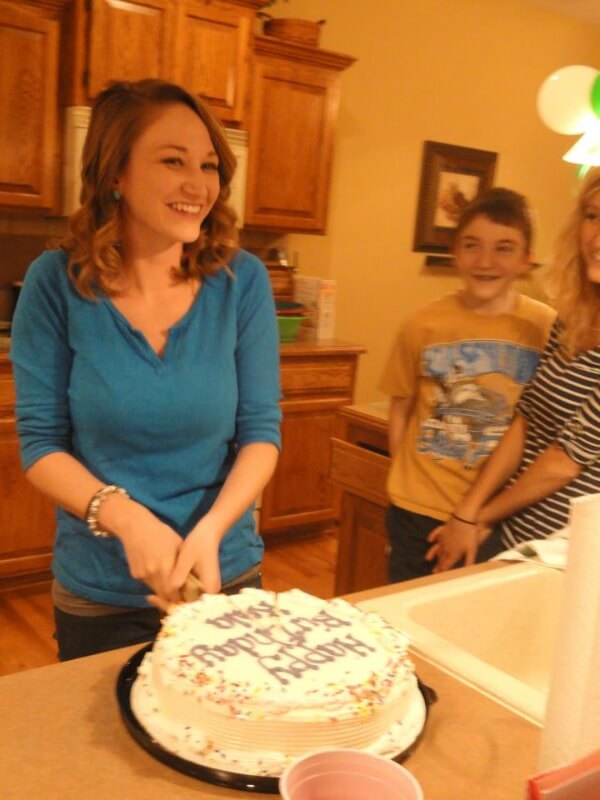 3. What is the oldest piece of clothing in your closet that you still wear?
Well I don't know about the oldest, but just the other day I noticed that the purple Columbia jacket I was wearing when I met my boyfriend two and a half years ago is the same one I wear almost daily when they weather is cooler. Maybe it's time to retire that jacket?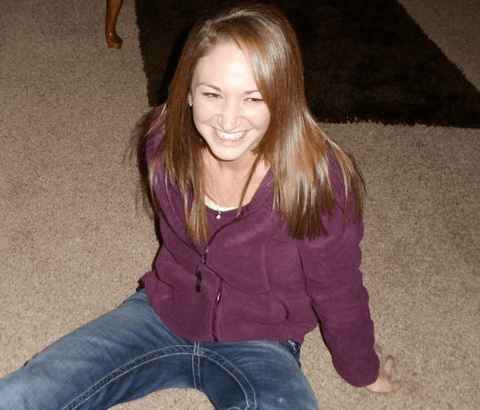 Sidenote: I really miss my long hair even though it doesn't look particularly good in this pic!
4. What material object do you cherish the most?
My necklace that my aunt gave me made out of diamonds from my great grandma's rings that she inherited. Unfortunately the chain has been broken for over a year now because I'm too lazy to get it fixed! That was supposed to be my Valentine's Day present from the boyfriend, but we never got around to it. Maybe this weekend…
I'm actually wearing the necklace in the above picture with the purple jacket.
5. Tell about a lesson you learned in middle school.
I remember reading that the more you laugh, the longer you live. Unfortunately, I still got to sit in the hall every time I'd get in giggle fits with my friends in class, so I guess I really didn't learn much! Teachers didn't seem to care that it was healthy.
Here's a silly picture from middle school someone recently tagged me on Facebook. Pretty sure it's published in one of my yearbooks.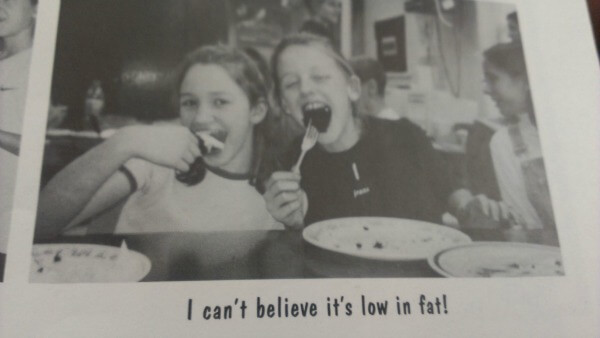 6. Describe the most vivid dream you can remember.
When I was little I used to have the same dream over and over. Dad and I would be alone in our house, and it was just common knowledge in this dream that everyday at the same time a wolf would come by and try to eat us.
Picture a cartoonish wolf, kind of like a mean looking Goofy. So he stood up with hands and everything, duh.
And every time in my dream, we would forget to lock all the doors (which would have solved the problem). So Dad and I would be running throughout the house panicking, trying to lock all the doors and windows while the wolf was running around the outside of the house looking for a way in. Then I'd wake up.
Apparently I had a troubled childhood.
So there you have it! I answered the first 6 of 25 writing prompts, so maybe I'll have to finish the rest on days when there's not much going on! :)
Comments
comments