Happy Monday!
I'm in St. Louis this week on a work trip, so I've been saving this little reveal so I didn't leave you high and dry while I'm gone.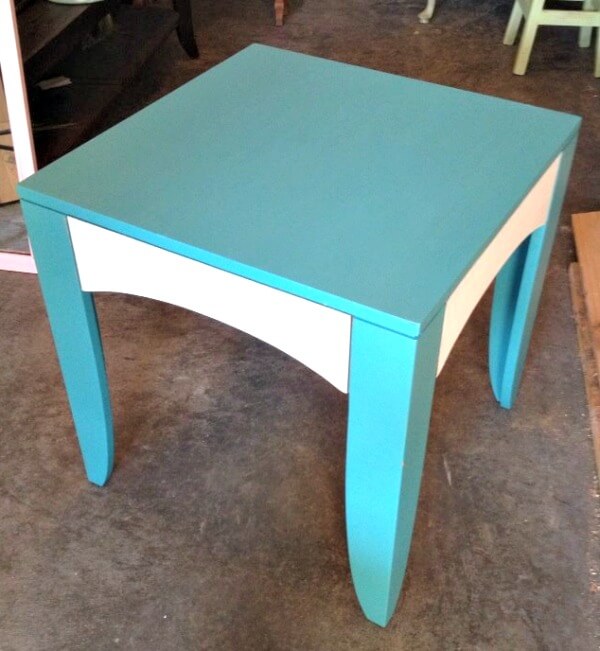 I bought this side table long enough ago that I can't even remember when I got it. I figured it has spent enough time taking up space in my garage and decided it was ready for its makeover. While it definitely wasn't new by any means, I thought the straight lines made it perfect for a more modern look.
Here's (kind of) what we started out with. I had already started painting before I remembered to take a "before" photo. Judging the state of my garage is not allowed here. As you might be able to tell, sometimes I have a few projects laying around at once.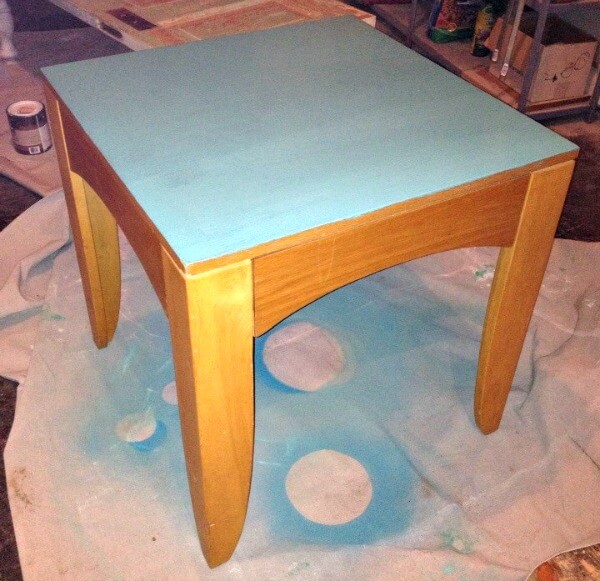 What you can't see in this picture are the random nicks in the wood and the star that was carved into the top. I filled it in with some wood putty, sanded that down quickly after it dried, then started painting and it was good as new.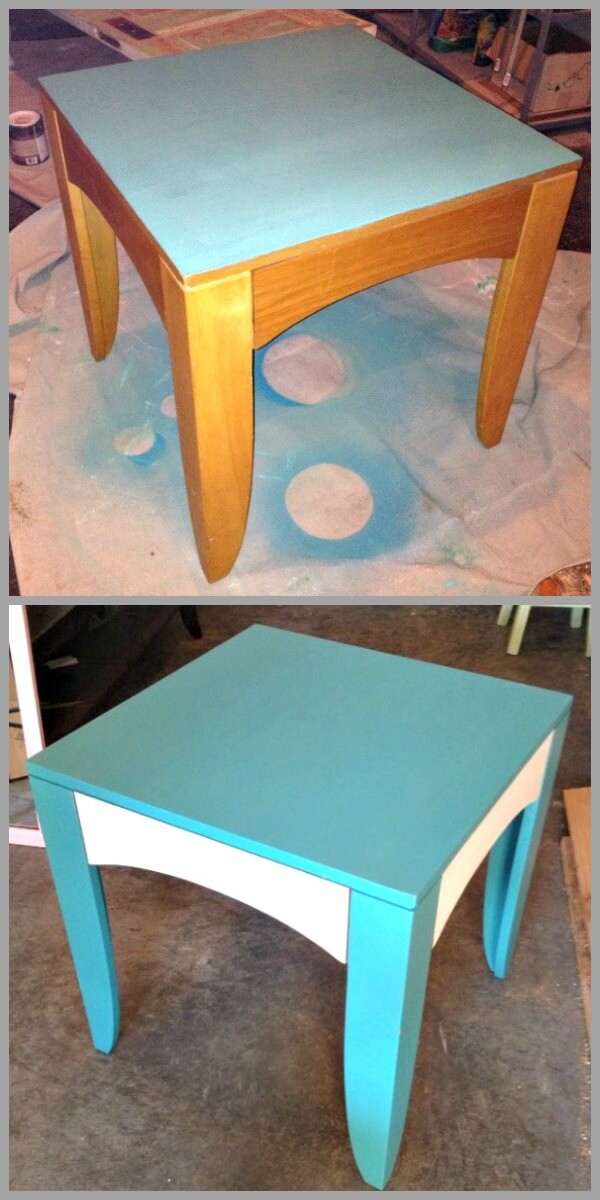 I wish I had a little more time to style this piece to show you how great it would look when decorated, but due to my procrastination, I had to deliver it to The Red Apron where hopefully it will find its forever home.
I have some other great projects in the works that I can't wait to get home to work on. AND I already have before pictures! :)
Comments
comments