Last weekend, I was at a thrift store looking for a picture frame for my mom's suprise birthday party. After finding what I was looking for, I decided to take a look back in the furniture, just in case.
Imagine my surprise when I found this wood dresser for just $4.99!!!
That never happens to me! I was so excited!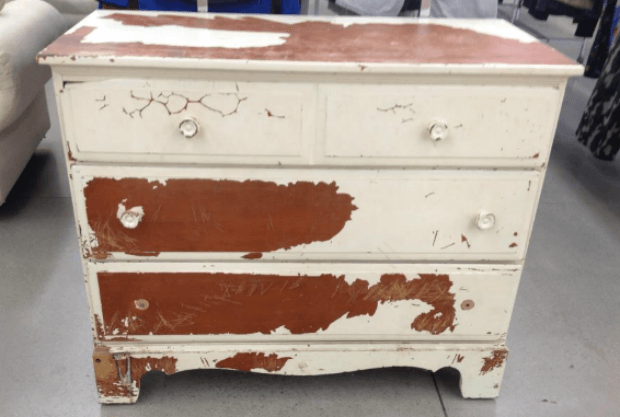 So I've been doing some thinking about what to do with it, and I think I've decided it will go in the living room of my new apartment as a TV stand.
As of right now the plan is to turn the top two drawers into shelves for the DVD player, cable box and router, and then add cabinet doors (possibly even glass cabinet doors) to keep everything in! As if they're going to jump off the shelves without doors, but you know what I mean!
I'm super excited about this! It might take a while to for my boyfriend me to  make the cabinet doors, but even just to get it all repainted and put shelves in will be great for a while!
As far as colors go, this is what I'm thinking: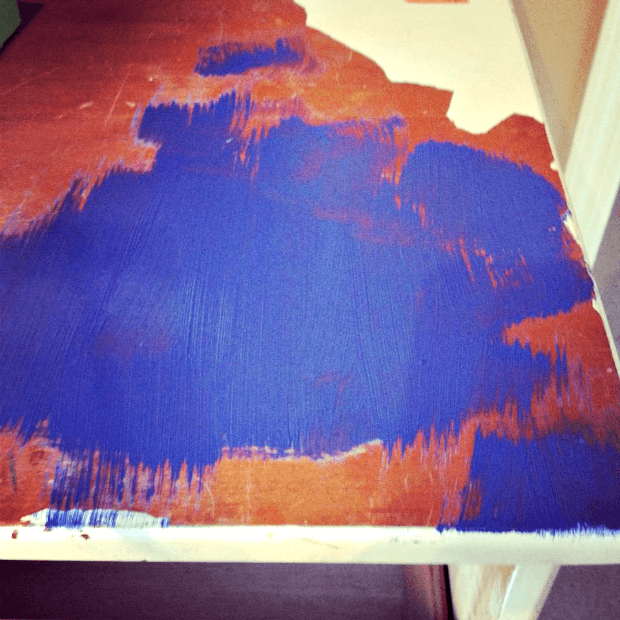 I have a little of this paint sitting around, so I can at least paint the drawer that is staying and see what I think.
I've got all the supplies, so now I'm just waiting for a warm day to get outside and start sanding so I can paint some of it! This week might be the week. I'm leaving for Miami on Saturday morning, but hopefully I can get a little done tonight and/or tomorrow night!
Comments
comments