I don't know how many times I prayed for time to stop yesterday so I didn't have to be typing this from work right now, but it didn't happen.
This was the first weekend in months (it feels like anyways) that I had absolutely no plans. For a while I felt a little bad that I didn't have big Labor Day Plans, but then I got over it and enjoyed my time to myself…even skipping a couple things I was asked to do.
Instead I devoted the weekend to finishing all the projects in my garage. While I didn't accomplish that goal, I got pretty close and I'm pretty confident everything will be finished by this coming weekend.
So this week on the blog, I have a slew of before and after pictures for your enjoyment.
First up, an after picture of an outdated nightstand made pretty. Because I forgot to take the before.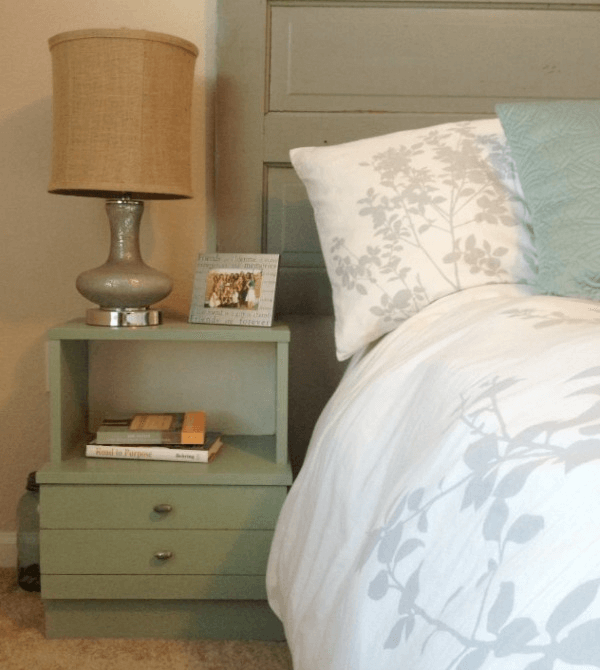 Pretty sure Will wants this nightstand to take the place of his dainty yellow nightstand, but that's probably not happening. Mostly because his nightly water has left ugly ring marks on the yellow one, so I doubt it can be resold very easily.
I'm totally in love with the color. Alaskan Tundra Green CeCe Caldwell's paint. I used Vintage White on the back of the cubby to lighten it up a bit.
It's actually a much softer color than it appears in this crappy iPhone photo.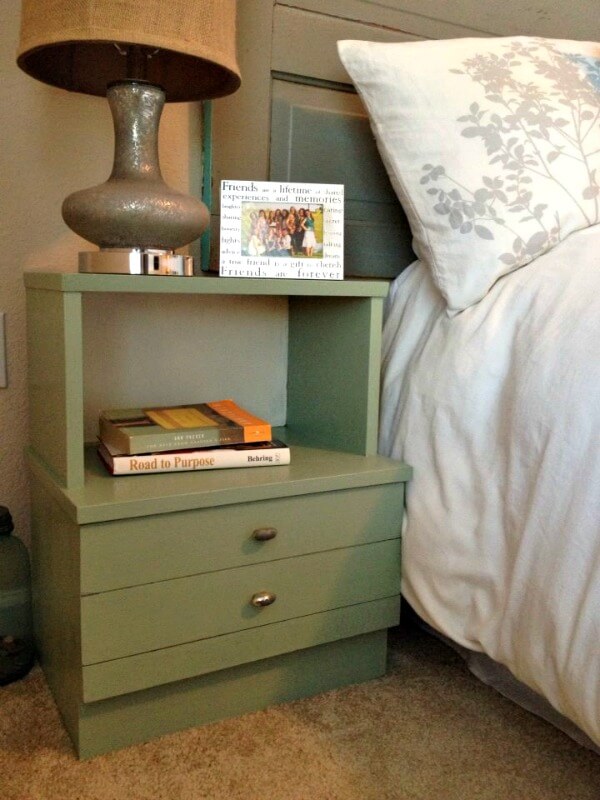 Enjoy your four day week if you're lucky enough to get one! I know they usually feel longer than the regular ones, but Friday will be here before you know it! :)
Comments
comments