Do you know how hard it is to find the perfect color of turquoise paint when you're looking for it? Let's just say we struggled a bit with this piece, but as you'll soon see, it was worth it!
My cousin Carol has been the biggest supporter of my business and this is the 3rd big piece of furniture I've painted for her. She obviously has a lot of neat stuff!
I got a little excited and had already started painted on the drawers and doors that seem to be missing in this picture :)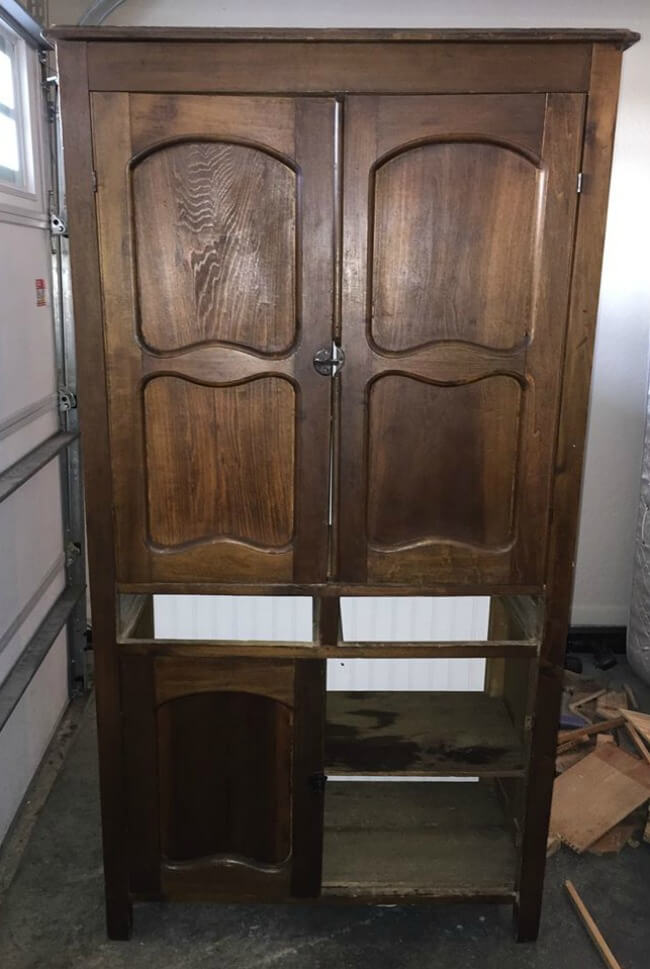 This was our inspiration piece that we kind of got away from a bit, but in a good way!
So I started out by painting everything white, then painting it with our choice of turquoise. I painted the turquoise on a bit "sloppily" so that the white would show through here and there. You can see on the white piece that we tried out quite a few different colors to figure out which one we needed. Then the colors were completely different after I applied the glaze to give it the aged look.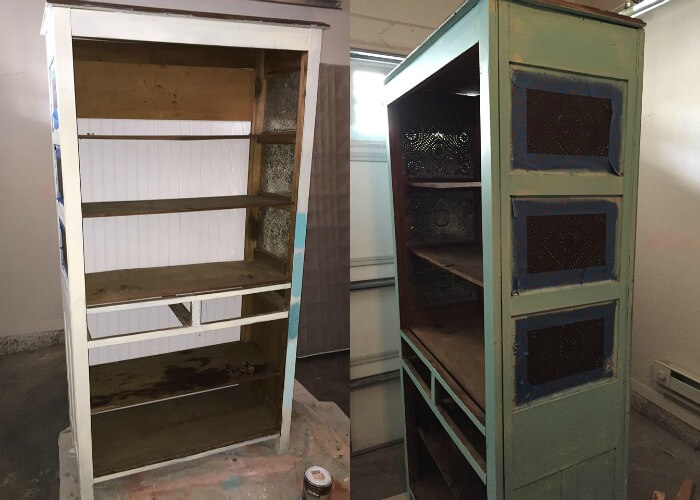 We picked the middle color on the white piece and look how different it looks in the picture on the right in the different light! I fought that difference the entire time. I painted one door for customer approval and then painted the rest to match. From a distance they would look like 2 completely different colors, but then side by side I could finally tell they were the same. Talk about a mind game!
To glaze the pie safe, I used Rustoleum Decorative Glaze in Java Brown that I picked up at Home Depot. It's the first time I've used this glaze and I loved it! It went on super smoothly and was easy to control compared to the other brands I've used. I just brushed it on, used wet cheesecloth to wipe it back to where I wanted it, then used a piece of dry cheesecloth to lightly remove the excess. I tried to make a video of the process but my camera phone ran out of memory and then I ran out of doors to demonstrate on by the time I figured that out. Soon I'll be sure to upload one on a spare door if I can get my hands on one!
Carol's son came by and picked up her picked up her piece yesterday, and it's getting comfy in it's forever home!
So now tell me, what have you been creating this week? 
Comments
comments