I bought this sewing table at a thrift store in Maryville, Missouri quite some time ago. It's been sitting around just waiting to be painted. I finally had the time and paint this past week.

I'm loving the chevron, although let me tell you, it was not easy! I just eyeballed it so I guess it wasn't particularly difficult, it was just time consuming. I painted the gray first, then painting the orange got a little tricky! I just used tape to make sure my lines were straight.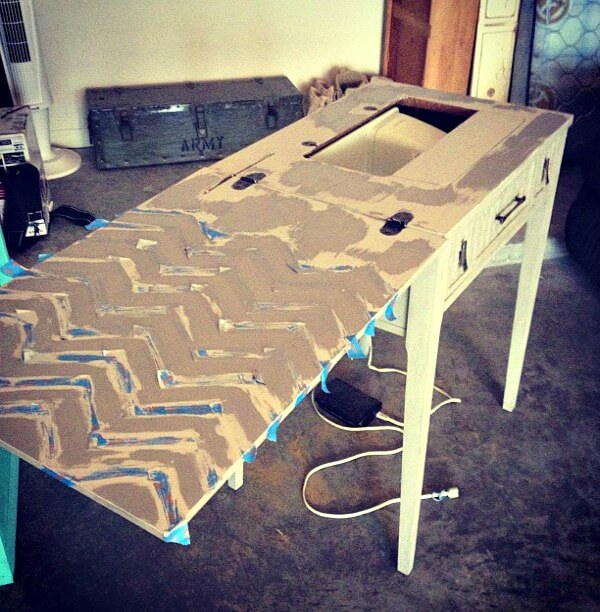 Also notice the rug in this picture…I LOVE it. You'll get a full view of that when I show off our new couch! :)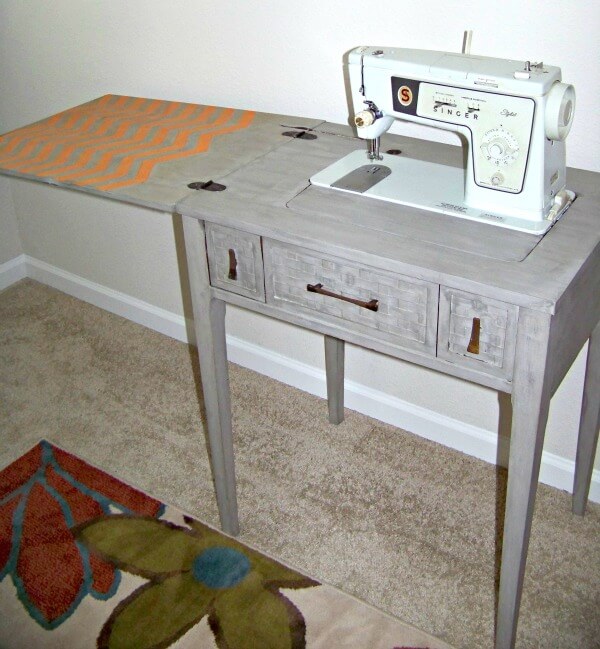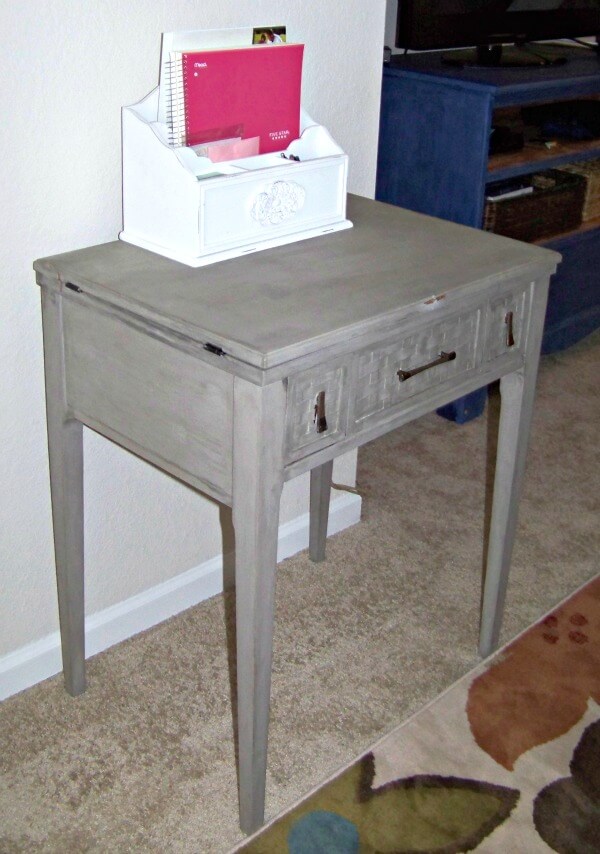 Once again, I used CeCe Caldwell's paint. These colors are Seattle Mist and and Mesa Sunset.
Now I'm off to a shabby chic store to buy some Annie Sloan paint for next week's project!
*Linking up with Not Just a Housewife and House of Rose*
Comments
comments