I picked up a few different mirrors a few weeks ago, and finally got around to painting one of them. I decided to go with a pink color (just latex paint from Home Depot) that would be great for a nursery. Pink tends to sell well with all the mothers-to-be at The Red Apron.
I was a couple of swipes of paint in before I realized I needed a before picture…typical.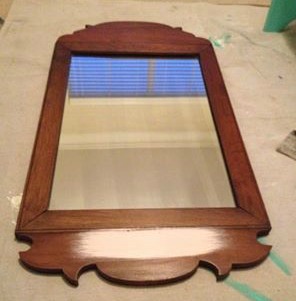 I'm not sure why these before/progress pictures turned out so small. I took them with my iPhone just like almost every other picture I take. I'm sure it's something obvious that I didn't catch onto…
By the time I got the pink on, I was loving it. Loving it enough to consider being super creepy and keeping it for my own daughter some day. This is a problem because 1) I don't know how long I'll have to store that thing before I have kids and 2) if I held it back I would almost be guaranteed to have all boys.
Lucky for me, my cousin is having a baby girl in a few months, so I offered it to her. This way, maybe I can get it back some day if I need it! (I still feel creepy.)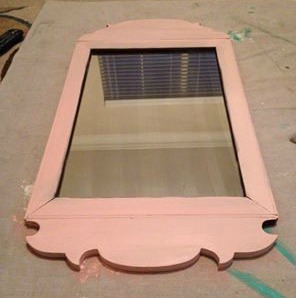 I put on a couple coats of pink, then sealed it with two coats of polycrylic, then added some Valspar glaze for a little bit of an antiqued look.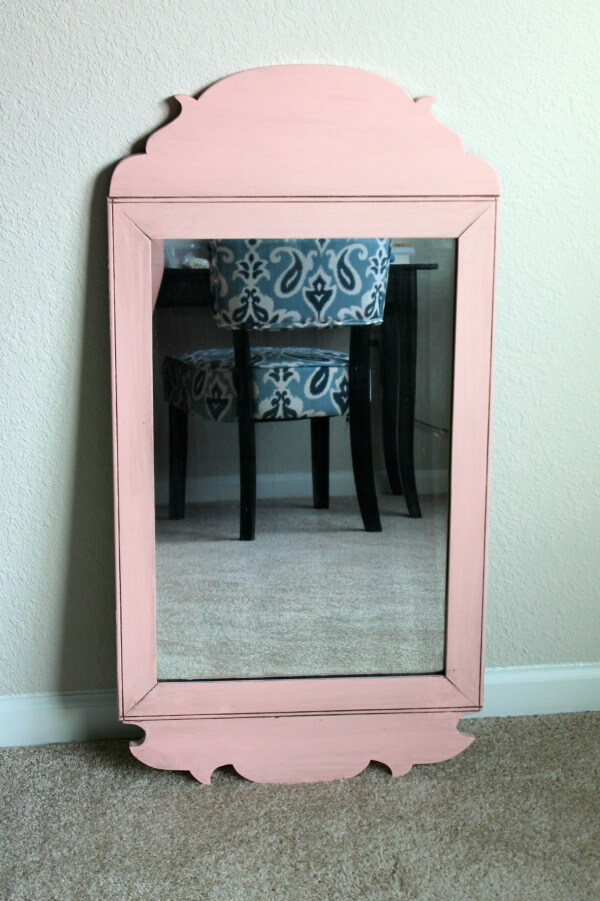 I think it turned out super cute, and I'm still swooning over the shape.
Do you use mirrors in your decor? What colors should I paint my other two mirrors? 
Comments
comments