For before and after numero dos, I have this lovely desk. I really want to call it an antique desk, but unfortunately, I can't verify that it is.
Will's cousin inherited this desk from his dad. I love that it has some family history and that they trusted me to paint it.
Here's the crappy iPhone before photo in its glory, complete with bad lighting:
If you follow me on Facebook, you've already seen how this turned out. I decided to listen to the votes of my wise followers, and left the top as is.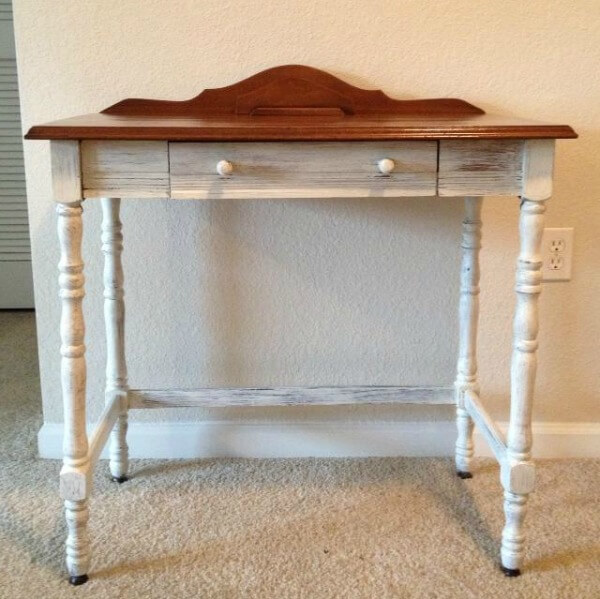 She turned out pretty perfect if I do say so myself. Originally that was just going to be the first coat, but I like the shabby look it has, so I left it that way.
Tonight I'll be loading a lot of furniture into my booth: 2 dressers, a desk, a couple side tables and a chair. Hopefully it will look pretty full for the sale that starts Friday. Nothing like waiting until the last minute. I'm sure the owners of my shop are a little concerned my booth will be bare this month.
Tomorrow I'll show you pictures of this month's look, as well as another before and after I completed over the weekend. :)
Comments
comments