Last week I showed you the french dresser that I painted for a friend, and today I thought I'd show you another piece of the set I finished over the weekend.
I snapped this picture with my iPhone late at night, so the color is actually the same as the dresser in "real life".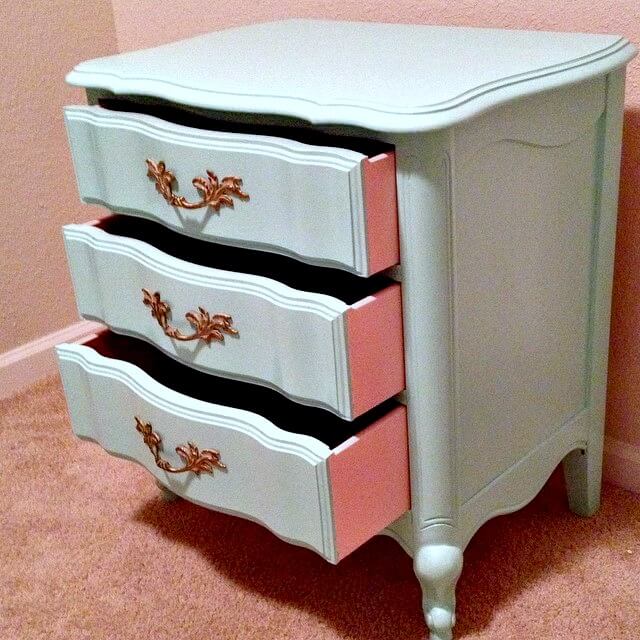 Can I just whine for a few seconds about how much I despise the shorter days? I always feel like I'm racing the sun to see how much I can get done before it disappears and when the days start getting shorter, it's feels impossible to beat it. On the other hand, I am enjoying the fall boots and scarf weather that's getting closer, so there's that.
Anyways, we were thinking about painting the handles pink, but they had the perfect amount of patina so we decide to paint the sides of the drawers pink instead and leave the handles as is. I love how it turned out. Perfect for a little girl's room! I ended up going back and adding the pink sides to dresser's drawers as well. So pretty!
This week I'm working on finishing up a beautiful old farm table that I've been hoarding for way too long. It's a friend's grandma's old table. I love the pieces that have a story behind them! I can't wait to show it to you.
Do you like the look of the painted drawer sides? 
Comments
comments