Happy Halloween! I have been so busy the past couple weeks I keep forgetting that today is a holiday. Obviously, I don't have any Halloween plans. I'm a bridesmaid in one of my best friend's wedding tomorrow and tonight I'll be at the rehearsal, so it's easy to forget.
It has been way too long since I've completed a before and after to share with you guys. I always have a few in progress, but finishing them is a whole different story!
A few weeks ago my cousin brought me her buffet for a little makeover: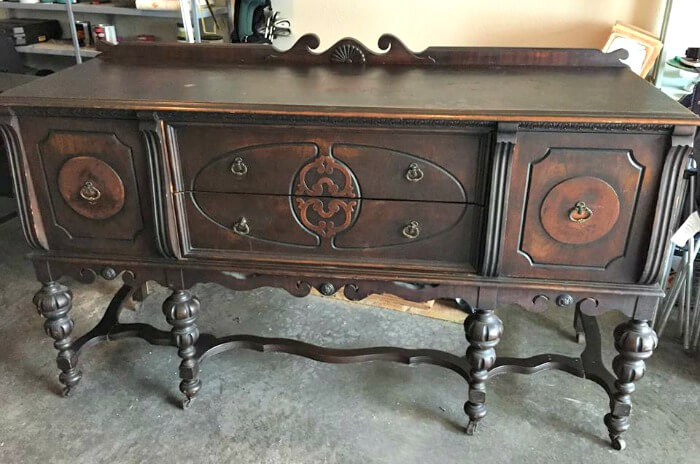 This is one of the most exciting pieces I've been given the opportunity to work on. Can you believe she snagged this beauty for $25? And, the best part is that it's in great shape. The drawers work fine and there aren't any structural issues. What you can't see is that it was pretty scratched up, so we didn't feel any remorse about painting the beautiful wood.
She chose to go with a cream distressed look. This is how it ended up: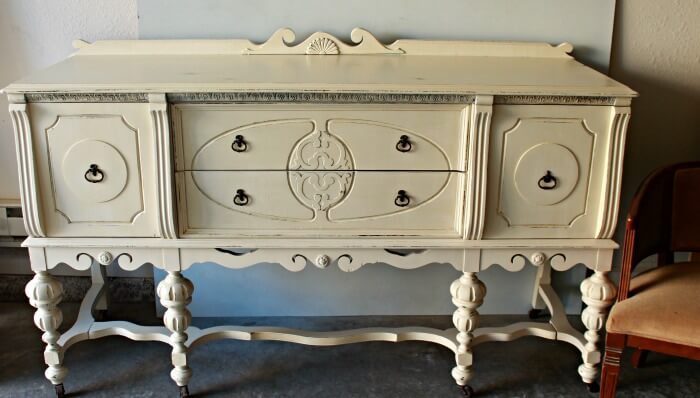 In reality, it is much more distressed than you can tell in this photo. I wish all the details were showing up here, because it is sooo pretty. I tried to capture it the best I could from a few different angles.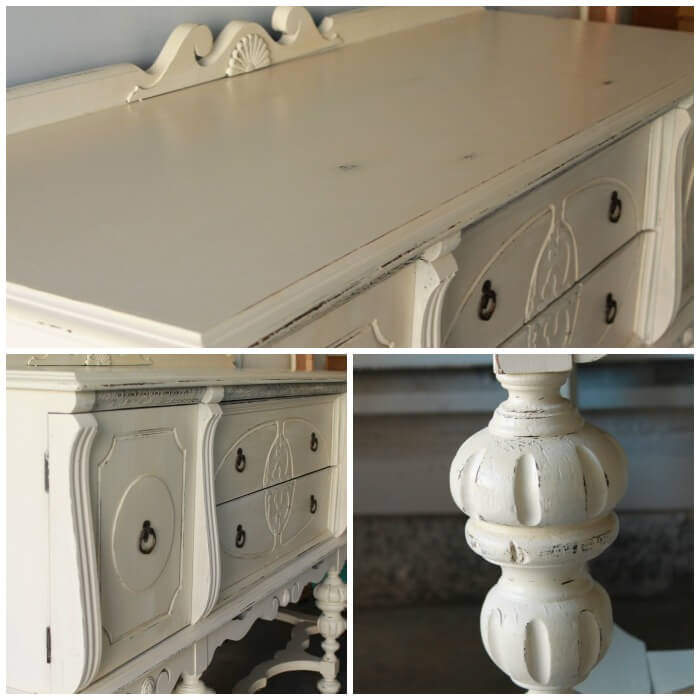 So what do you think? 
Comments
comments