One question? Is schooldesk one word or two? Since autocorrect keeps inserting a space, I'm guessing it's two. But since the desk and the chair are attached, I'm making it one. Even though I just realized the school is not attached to the desk, making my argument irrelevant, but I already edited the photo so…..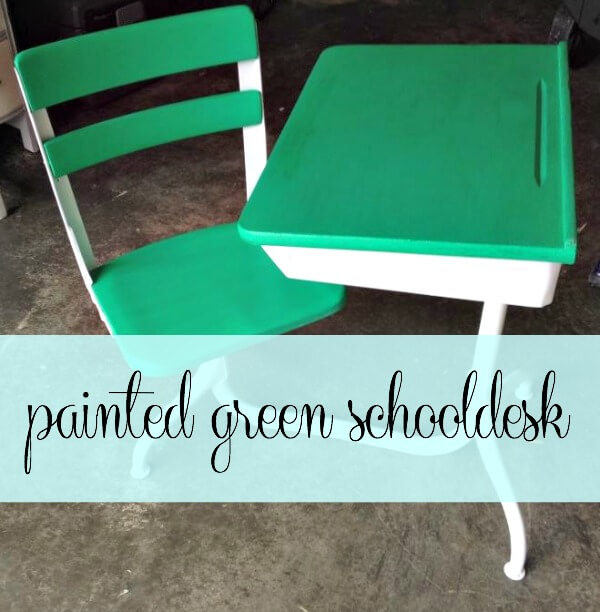 This was another leftover from the same garage sale as the gray and white desk I finished last week.
This little guy had more screws than anything I've worked on yet. I took it apart to paint the wood CeCe Caldwell's Emerald Green and the metal with Rustoleum spray paint in white.
I probably shouldn't but I'll go ahead and admit that after I put it back together, I still had 3 screws leftover. Not sure how that worked out…but I'm fairly certain it's still nice and sturdy. Hasn't fallen apart yet…
I would suggest to avoid this problem, you save the screws in baggies and label them so you know which part each screw goes to. I also didn't do that, so I just had this huge pile of screws that were all different sizes and just reattached them willy nilly. But really, it's still safe to sit in, promise.
Now for your viewing pleasure, the transformation: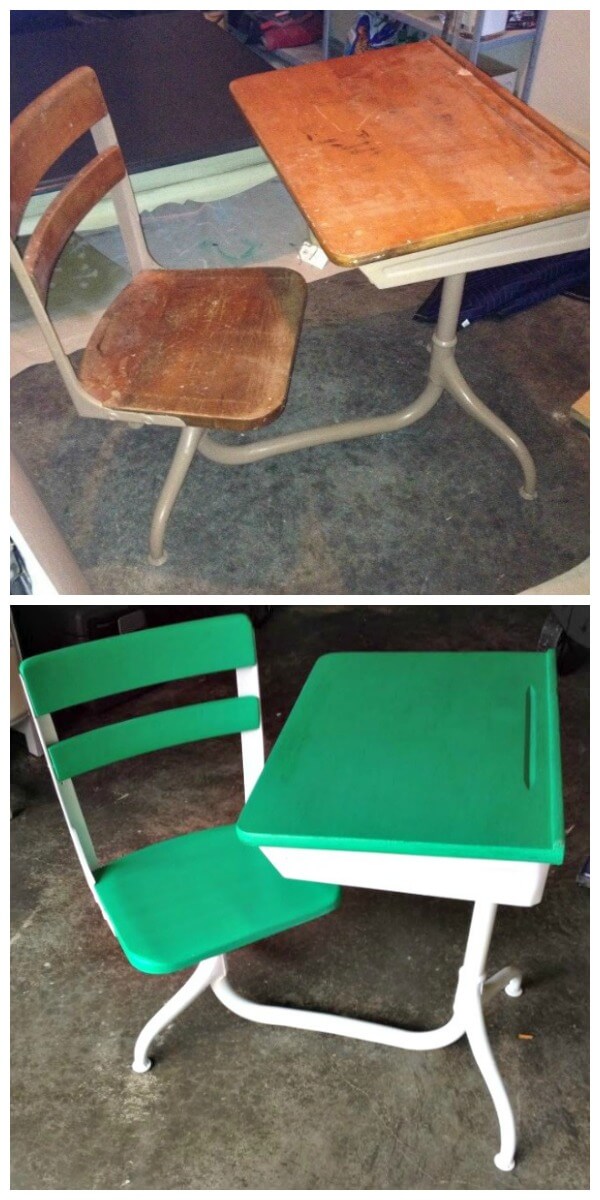 I've finally worked through some of the projects that have been sitting in my garage for awhile, and we can almost walk through it again without tripping over anything. This week I'm going to try to finish up a beautiful dining room table, and I can't wait to share it with you guys!
Have you been working on anything pretty lately? 
Comments
comments