2013 is officially half way over!
How weird is that? I thought this would be a good time to take a look at my New Year's Resolutions I set at the end of last year and see where I'm at. I was pleasantly surprised when I opened up that old blog post.
My personal goals where:
1) No pop.
Shockingly, I have stuck to this one. I do have to admit I had punch twice (at my mom's 50th birthday party and at a baby shower), and that was made with Sprite or 7 up, but I'm saying it doesn't count. Plus there was no caffeine in it, so I think it's ok.
2) Work out.
This one's been on and off, but right now I'm proud to say I've been doing Insanity recently and am on my 3rd week this week. I have skipped both Saturday workouts so far, but I just can't motivate myself to get up at 5 am on a Saturday like I do Monday-Friday. Either way, I'm happy with it.
3) Join the Debt Movement and get a second job.
Well – I joined the Debt Movement as far as signing up for it. But I didn't really pay a ton extra on my student loans over what I normally pay. But I normally pay way over my payment amount, around $700+ a month, so I didn't really have a TON of extra money to be spending on top of that. That was where the second job was going to come in…
I didn't do well at getting a REAL second job, but as you all know, I've got a shabby chic booth at First Fridays in Kansas City. My first sale is this coming weekend, and I'm hoping to make some money! So I'm going to consider that a win. I'm starting my own business (ish), which I think trumps getting a second job.
By the way, here's some sneak peeks of my booth space that my mom, sister, brother and boyfriend all helped me put together this weekend. It wouldn't look anything like this without all of their help!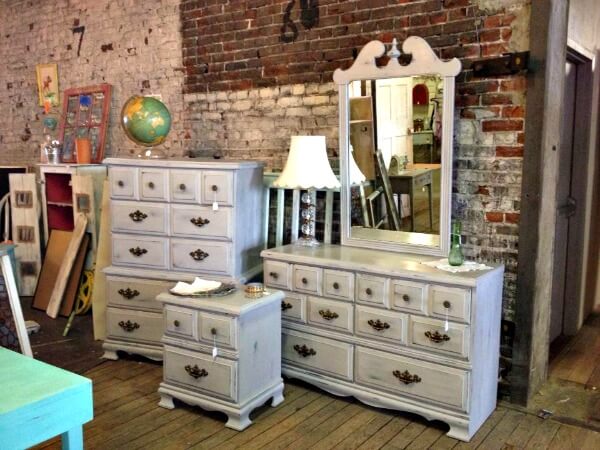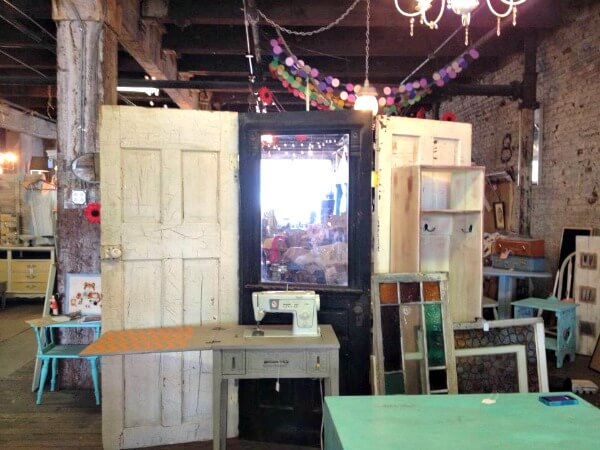 The boyfriend helped me haul all the furniture to the store and up to the space, then my mom and sister helped me figure out where to put everything. My little brother stepped in to control the power tools and drilled the doors together to make a wall and attached the mirror to the dresser. It's crazy to me that he's old enough to do these things. Good thing I brought our little brother into the family.
Ok – now for the blog goals:
1) Increase my readership and provide better quality content.
I'm feeling so much better about the direction of this blog than I was 6 months ago. I was always searching for things to blog about to make My Breezy Room what I wanted it to be, but I was at a loss of how to do that. Somehow, I've finally gotten much closer. While many people who look at my blog are silent as far as comments go, I KNOW I've got some followers out there by my page views, and that makes me happy!
I've also taken more steps to provide better quality content, like the YouTube videos I've been working on to show you guys how I use chalk paint. I'm still working on my YouTube channel, but it's getting there. And my sister has helped out a lot by offering you guys some fashion insight on Trendy Tuesdays.
2) Host more Giveaways.
I'm not sure why I made this it's own goal. It seems silly now, because I don't want to bribe people to follow my blog with giveaways. I've hosted a couple for myself and joined in on a couple with other bloggers, but I'm not as worried about doing this as I was before. I love to share things with my readers when I can, but I don't want to take away from my goal of providing quality content by overloading my blog with giveaways.
So that's that. Maybe I'm too easy on myself and count losses as wins, but I still think I'm doing pretty good. Only six more months to go!
Have you been keeping up with your New Year's Resolutions? If you're not, start a blog. It holds you accountable!
Comments
comments