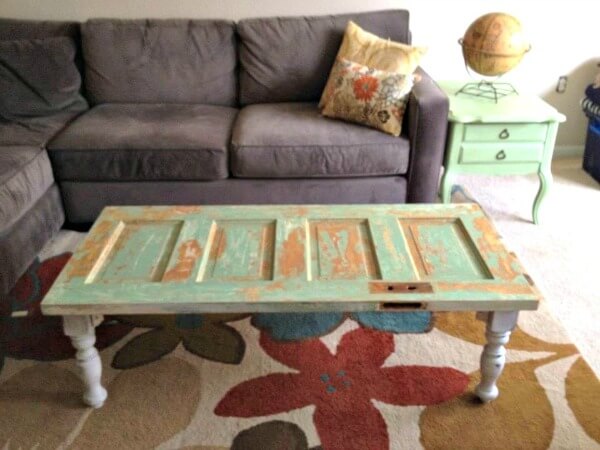 I'd like to go on and on and on about how the reason I was MIA last week was because we were in the middle of what soon became a moving crisis and soon after we boxed almost everything up to move, our previous arrangement fell through, then we ended up getting the opportunity to stay and spent all weekend unpacking our stuff into the same apartment we'd been living in for a year. BUT we have a place to live and got to weed out the stuff we don't need anymore, so I'll leave it at that. I finally got back into the groove of painting and working on new projects, even if the groove waited until a little late at night to hit. I finally finished up this cute little project for a friend at work last night. She provided the door and the legs, and we attached the legs and painted them, then sealed in the chippy paint with polycrylic.
Also, I say "we" a little loosely. I was out wedding dress shopping with a friend, then enjoyed drinks with my sister while Will slaved way in the garage attaching the legs. I think he took two trips to Home Depot and spent quite a bit of time coming up with his plan. I just flew in for the fun parts – the painting and picture posting.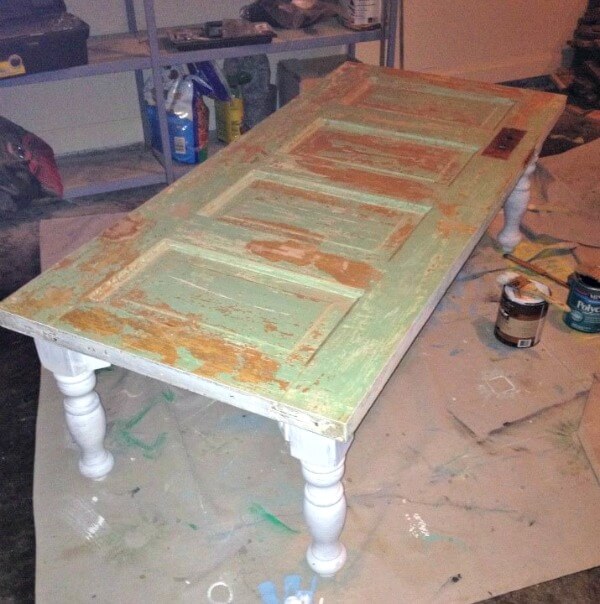 I am going to miss this little door. It's been hanging around in my garage for a few weeks and has been adding some color to my backdrops. You might recognize it from this post. My friend is going to add a glass top to it when she gets it home. I added 3 coats of polycrylic to the top and two coats to the bottom, but the glass will help protect it from spills and make clean up easier.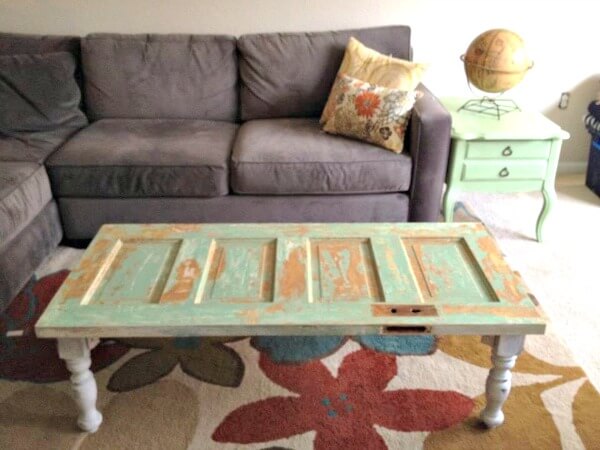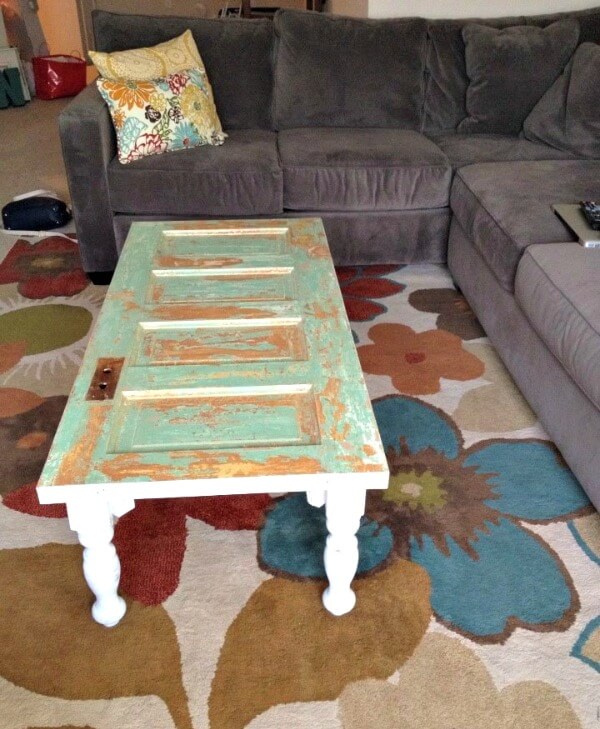 What do you think? Would you use a door as a coffee table? 
Comments
comments