Lately I've been thinking a lot about trying to make a little extra money with my furniture transformation hobby. I mean, I'm painting furniture almost every week anyways, and I enjoy doing it, so to me, it makes sense to try to see if I'd be successful at selling some of it.
Every time I'm in the shabby chic shops in the West Bottoms of KC, I think about how cool it'd be to have a little shop down there someday.
I'm the type of person who just goes all in whenever I have an idea, so Saturday, I drug the boyfriend to our first estate sale searching for more old furniture. I've heard that's where you find the best deals and the best furniture. Unfortunately, it was just full of old lady collectables and not much else.
Then Sunday, I mapped out another estate sale for us to visit. At first, it just looked like a bunch of junk. Then, right as we were getting ready to leave, someone mentioned that there was furniture inside. A few minutes later, we'd bargained a bit and ending up packing the truck with this bedroom furniture set: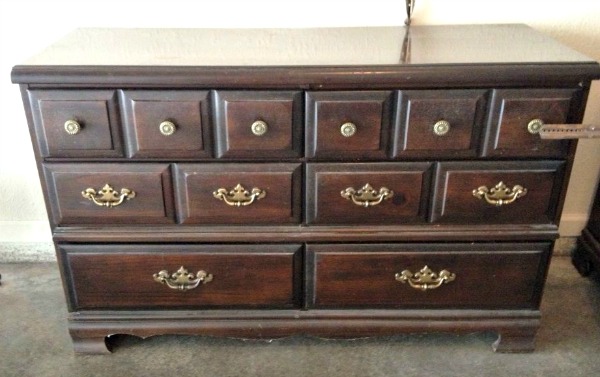 The mirror in the picture below goes with the dresser above.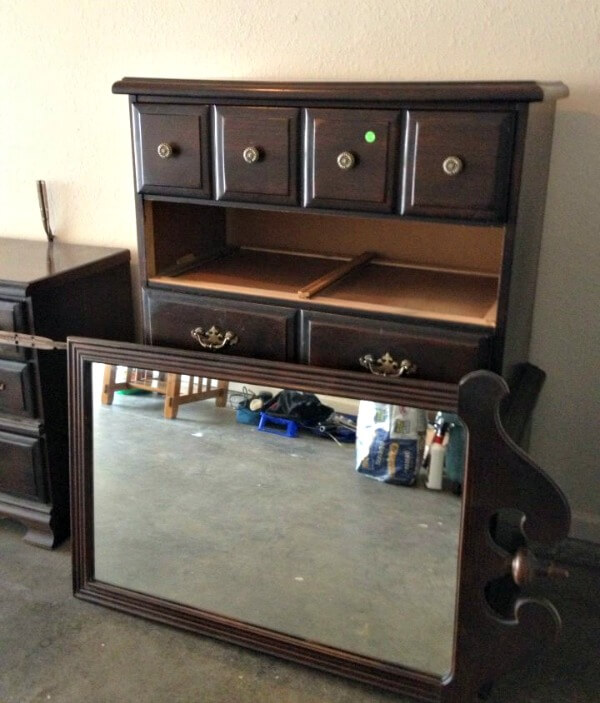 This is just a nightstand, with a damaged drawer from the chest of drawers on top of it.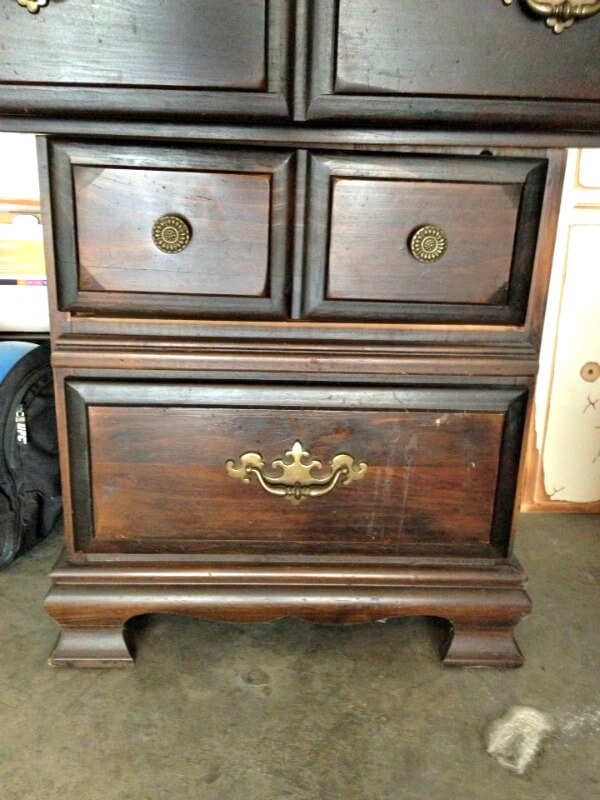 I haven't started cleaning these up or anything, because I still have to decide on a color of paint and purchase the paint.
I will probably actually paint our bedroom furniture before I get to these, so they may be sitting in my garage for a few weeks.
Anyways, I'd say our first weekend of estate sale shopping was a success! I ended up getting this set for $75 less than their asking price, but I definitely need to work on my bargaining skills. I don't think I started out low enough, because as soon as I offered the lower price, the lady accepted immediately without a second thought. I should have pushed it a little further, especially since people are trying to get rid of everything at estate sales.
Any paint color suggestions?
Comments
comments