Things have been crazy busy around here as we got all new carpet this week and we continue to prepare for the arrival of our baby any day now! Every day has consisted of trying to finish up painting trim and tearing out carpet and moving furniture from one room to another. As exhausting as it's been, today the carpet guys are finishing everything up and this weekend we'll have our house back! Yippee!
The other exciting part of that is that I can start actually decorating our home since most of the painting is finally done. The one room I can't wait to make some major progress in is our master bedroom. I have made some quick and easy improvements to the space, but I have some BIG plans coming up. My friend Colleen from Lemon Thistle made me this mood board to help me come up with a design for the room.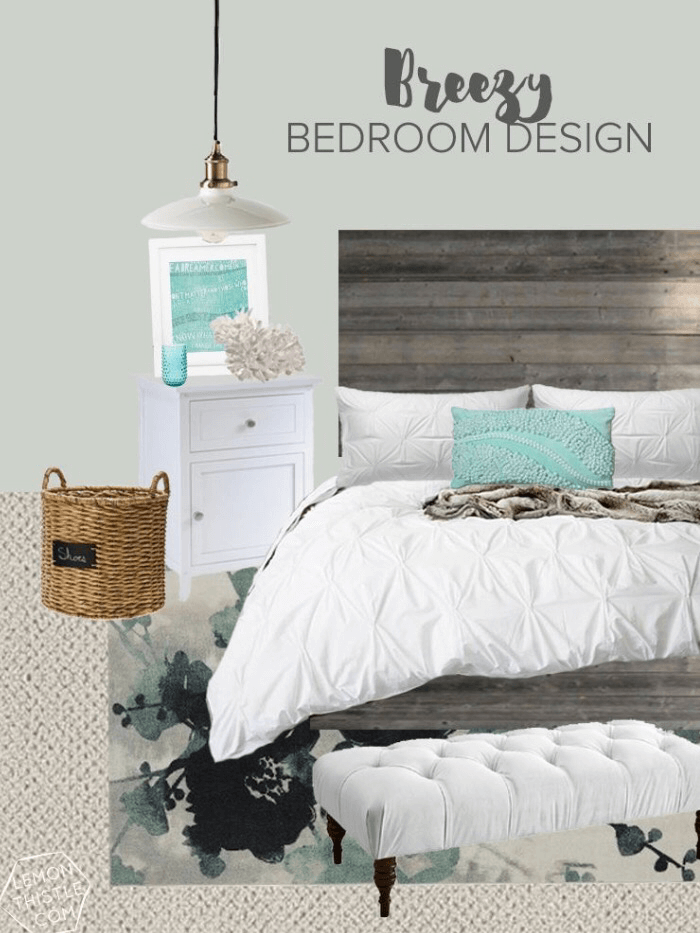 How perfect and breezy is that? I filled out a little questionnaire to give her an idea of my style and sent her a few pictures of my room, and she sent me back this complete with a shopping list of where I could get all the awesome stuff she found. You can see the complete list on her blog!
With everything going on, I haven't completed this design yet, but I've been able to get a few things on the list that have made a huge difference already.  
 First, I bought the bedspread she linked to from West Elm. I did decide to get it in a gray because we've had white bedding in the past and I felt like it looked dingy except right after washing. I love the texture this duvet cover adds to the room and it's 100% husband approved. And I got it on sale and was able to use a coupon to get it for $100 including taxes and shipping! I've also already received lots of compliments from friends and family.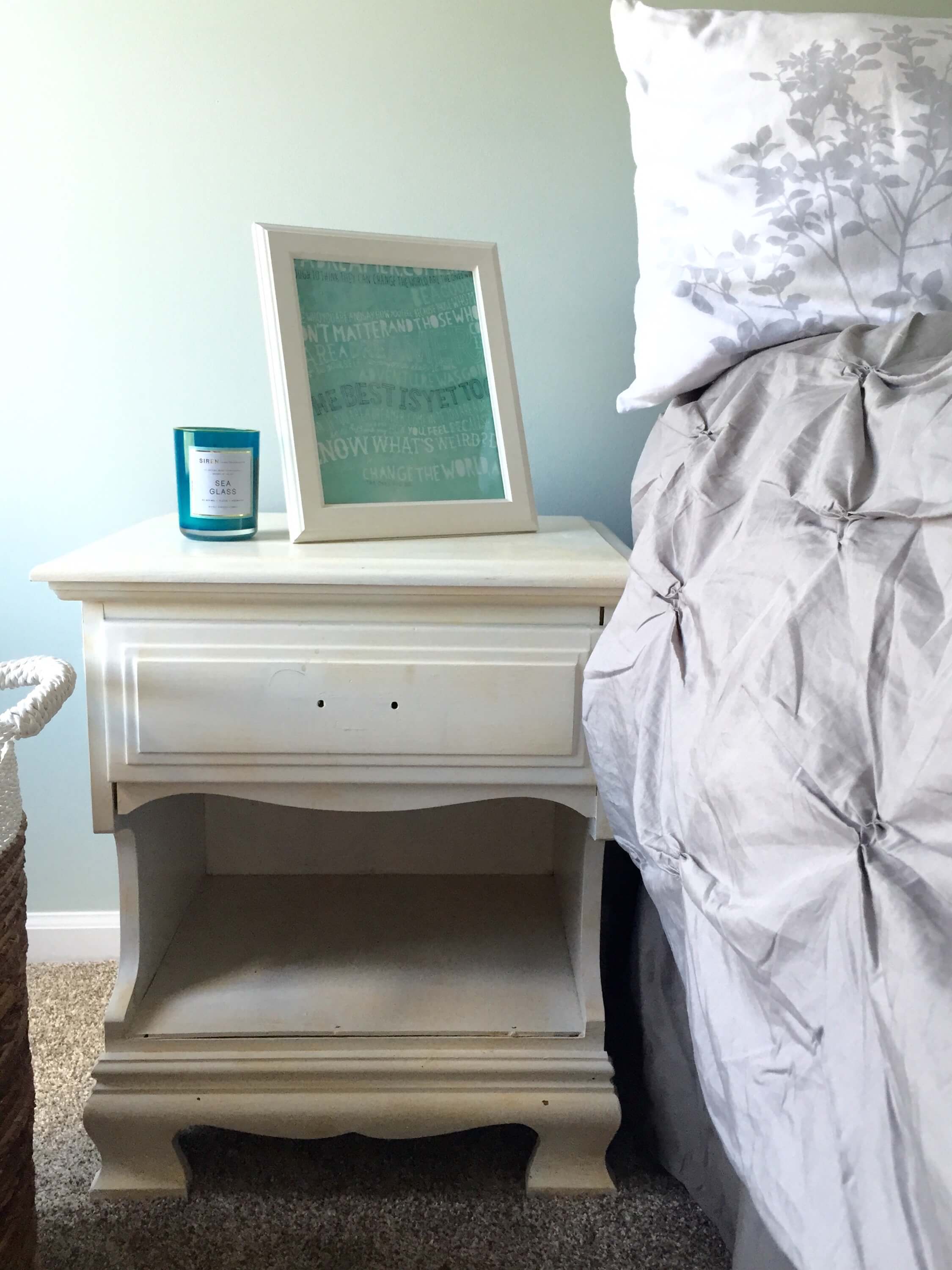 The other thing I was able to get right away to add a little personality was this Modify Ink printable. Colleen designed this one for my room specifically, but you can customize your own print on their website to fit your style. They shipped this one to me on nice paper and all I had to do was pop it in a frame and put it in place! Their prints are available in all different sizes so you have plenty of options!
The candle and laundry basket were both TJ Maxx scores. I'm seriously in love with the laundry hamper. There's just something about the natural texture mixed with the white top – I never knew I could feel so strongly about a hamper.
I have immediate plans of adding an awesome headboard to this picture soon! I really wanted it to be completed by today, but with everything else going on it just wasn't in the cards. But when it is done, just think about how awesome it's all going to look. I've also got some new nightstands in the making and lighting and a rug to figure out next. I love the watercolor rug Colleen picked out from Target and hope it's still in stock when I'm ready to make the purchase.
Everything around here is a work in progress, but I'm okay with it. As we get into the decorating stages I'm determined to take my time to enjoy the process and make our home authentic and full of things we love. I don't want to rush into purchasing stuff I don't love just to get it done.
Comments
comments