The title of this blog post is in reference to the Eminem song about getting on stage and feeling like you're going to throw up mom's spaghetti (I think that's a line in the song, right?) because right now that's how I feel. Except I'm not going on stage and I haven't eaten spaghetti since I found mold inside my spaghetti can that I never refrigerated and realized I'd probably been eating it like that for years. That's not the point.
The actual lyrics provided by my sister, "mom's spaghetti there's vomit on his sweater already knees weak arms are heavy but on the surface he looks calm and ready to drop bombs…"
So anyways, my arms are weak and my stomach feels weird and I'm just living normal everyday life, not getting on a stage. I'm a wuss, whatever. It's this stupid wedding. I have soooo much going on this week, hair appointments (that's multiple, folks), dress fitting, finding time to find a bra for dress fitting, none of Will's friends are invited yet, bridal shower thank yous and on and on and on. And then I'm stuck at this stupid desk for 8 hours a day when I could be accomplishing REAL things.
When Will gets stressed, he gets really irritable (although I think it's only with me) and goes into "soldier mode" until he gets everything done. I just freak out on the inside, then decide not to care about anything and sit on the couch and enjoy early bedtimes. I think that's a healthy way to deal with things, right?
Okay, thanks for letting me vent. You had to listen to all that to get to the good stuff, which I'm now going to show you.
Let's take a trip back to happier times, about 6 nights ago, when my only worry was what color to paint this dresser.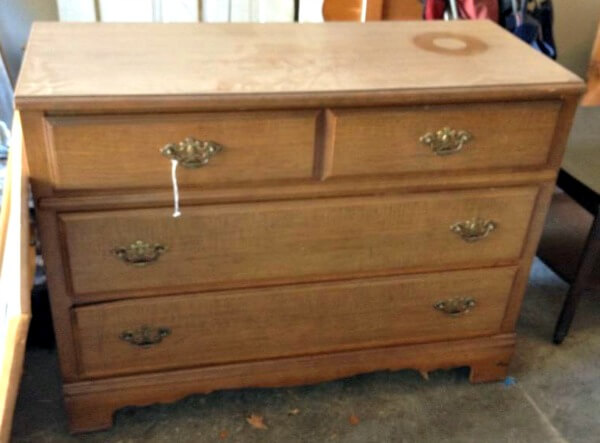 A friend suggested I go with emerald green again to make it more exciting. So I did!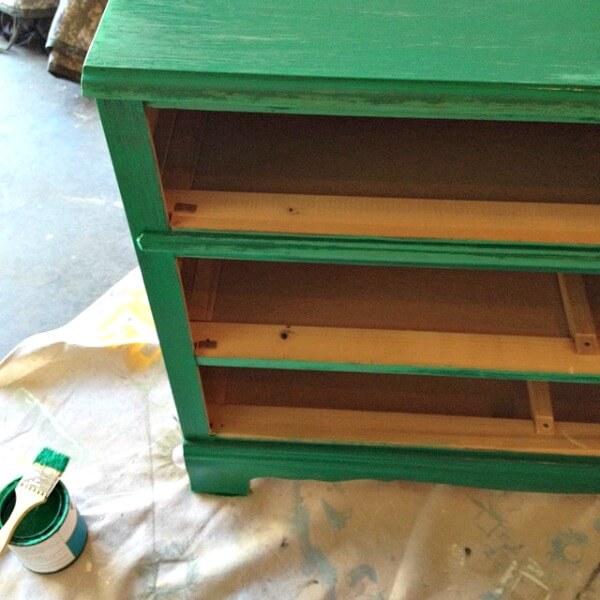 And because cute new pulls (as compared to knobs) are almost impossible to find, I decided to paint the original pulls gold. I thought it was a risk, but everyone on my Facebook page was extremely supportive of this decision.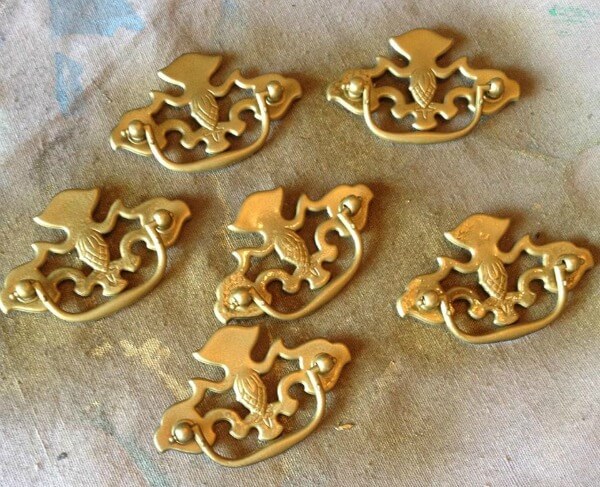 Perhaps the most supportive person is the one who bought this pretty little dresser the very next morning!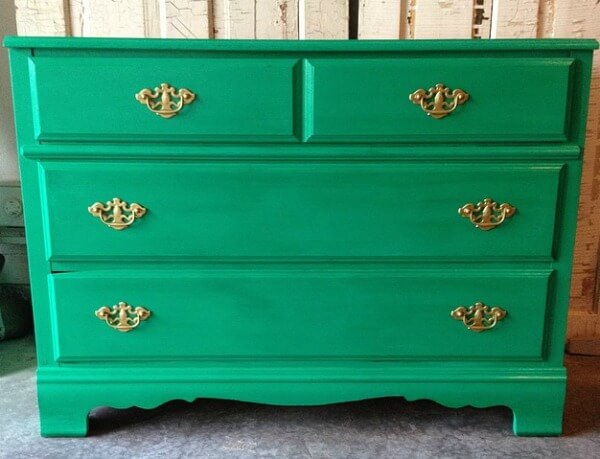 It's funny because the first time I painted a piece this color, I had a customer point at it and say to me, "That sure is a bold piece of furniture" without knowing that it was actually one I had painted. That piece sold within 15 minutes. So it's no surprise to me that this one was a hit as well.
Are you brave enough to use such bold colors in your decor? 
p.s. Thanks for being my virtual counselors! :)
Comments
comments