Where does the time go? I'm always working on projects and thinking about my blog, but then I realize I haven't posted anything for almost a week!
I've also been suffering from DIY ADD. I have 3 or 4 pieces of furniture in the works right now, but none of them are finished, and I have a dining room table that I can't wait to get started on. I would love to say that they'll all be done by the end of the week, but if I've learned anything, it's that these things take a lot more time than I ever plan on.
For example, I've been working on this desk for a little over a week now.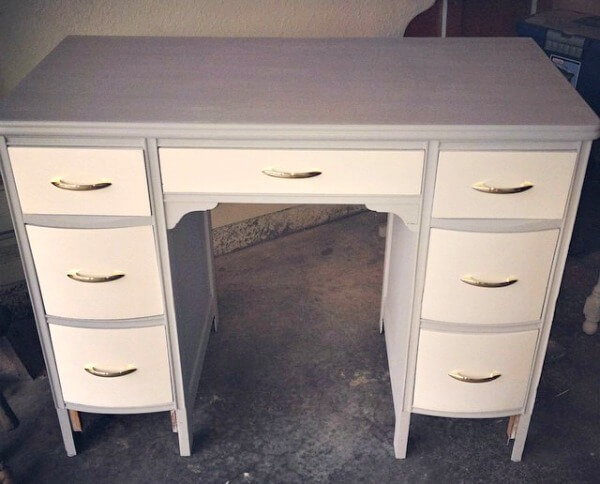 At one point, I actually had myself convinced that I would have it finished in a couple days. My full-time job and weekend plans made sure that wasn't a possibility. It almost looks done in this picture, but you might notice the extra wood pieces around the legs. Those were holding on pieces of trim, but one side's was missing. I've knocked them out, but I still need to touch them up with paint. Then I need to finish reupholstering (if you can call it that when you stable material to the seat) a cute little chair to go with it.
I'm hoping to finish it up tonight and take pictures tomorrow night, keep your fingers crossed!
I'm actually pretty excited about how this desk is turning out and a little sad that I'm ruining the surprise by showing you before it's finished, but I wanted you to know that I haven't disappeared, I've just been investing more of my time into the projects than the blog lately.
One of these days I'll get ahead. You believe me, right? 
Comments
comments