Right now through March 31, 2013 I'm hosting a Close to My Heart Online Gathering. Shop now to help me out and get some great products for yourself!
So the other day I shared a video of my little brother wrestling and someone left a comment that reminded me of how much of a push over I am for him. I decided I'd share this little story that is a prime example from a few years ago.
So first, let me explain to you the relationships I have with my siblings. I am the oldest; my little sister, Ashley, is 2 years younger than me; and my little brother, Jacob, is 9 years younger than me.
My sister and I have the typical relationship between sisters that are close enough in age to wear each others' clothes. We fought (and sometimes still do) over clothes and everything else all the time.
When I was 8 I couldn't stand my little sister (typical) (we're actually really close now…no worries) and I wanted another sibling. Our parents discussed having another kid with us. I really felt like they really valued our opinions at the time…but I'm guessing at 8 I really didn't have that much pull in the decision. Haha.
Anyways, my parents told me you got pregnant by praying for a baby. While I now realize that there is a little more to it than that, I wanted a baby brother SO BAD so I prayed for one all the time! When my mom got pregnant, I took all the credit for that, because I prayed for it to happen! I'm sure everyone had a nice laugh as the 8 year old me was walking around telling everyone I got my mom pregnant.
My parents decided the baby's sex would be a surprise, so when Jake was born a boy, I just KNEW it was because I prayed for a little brother. I was 9 at this time…is that a little old to not have any idea how babies come to be? Don't worry, I'm now aware my dad had alot more to do with it than I did.
But anyways, I still think the praying had something to do with it, because I always think he is the most perfect, cutest little brother ever (I still think that), so naturally I spoil him like crazy. He was enough younger than me that I never really fought with him like my sister.
Ok – now the story I orginally planned to tell (I shoulda made this two posts):
So about 2 years ago, Jake was playing 6th grade football, so his football games were on Saturdays. I was in college about an hour and a half from our hometown.
One Friday night, I had a living room full of friends and he called and asked in a sweet innocent voice, "Hi Kala, are you coming to my game tomorrow?"
I wasn't planning on going, but I felt so bad that I kinda even starting tearing up (remember, I have a living room full of friends witnessing this…and I DO NOT normally cry unless I'm super mad about something), so I quickly said "Yah, of course I'm going! What time do you play again?"
So, Saturday morning, there I am getting up extra early to drive an hour and a half to see this football game for my innocent little brother. I walk up to my dad and he laughingly says, " You really came? I guess he didn't tell you he just wanted you to come so you could buy some magazines from him for his school fundraiser!"
I felt so snubbed! I mean, I was practically crying in front of my friends! But I did order a magazine subscription before I left! Haha!
This picture is from that day: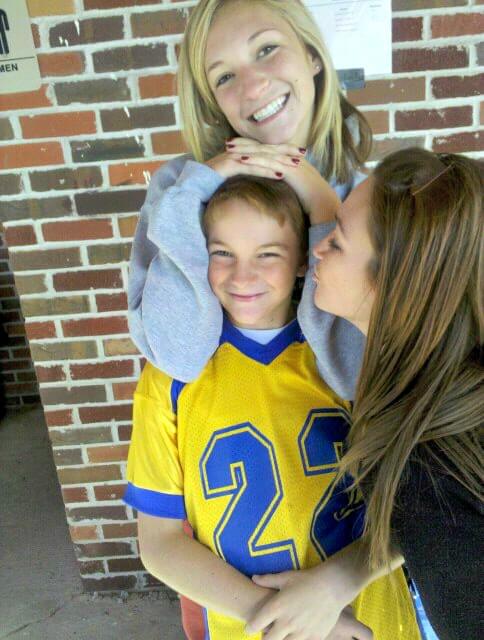 While I'm reminiscing, here's some more photos of all three of us from awhile back. My sister is going to kill me when she sees these! We're usually being goofy like these: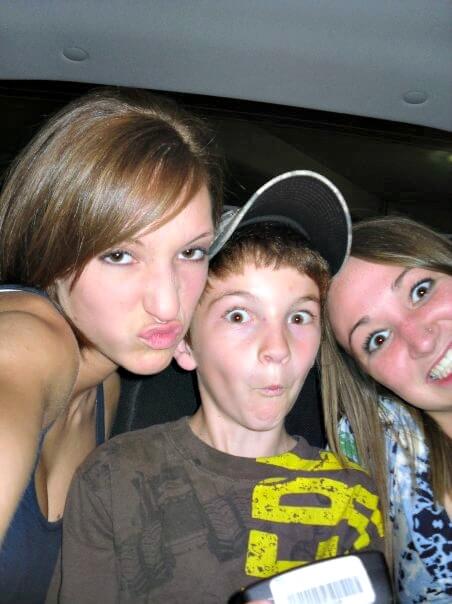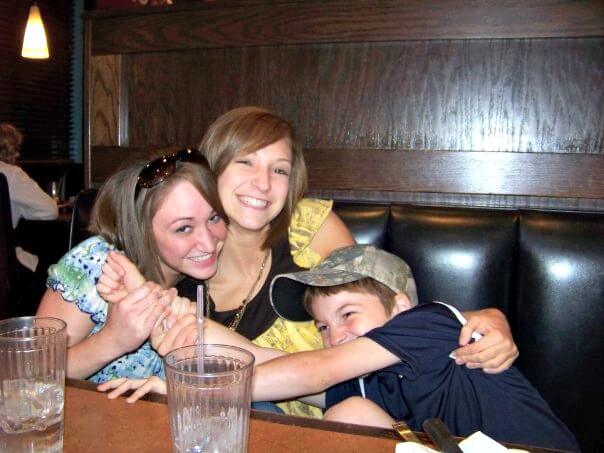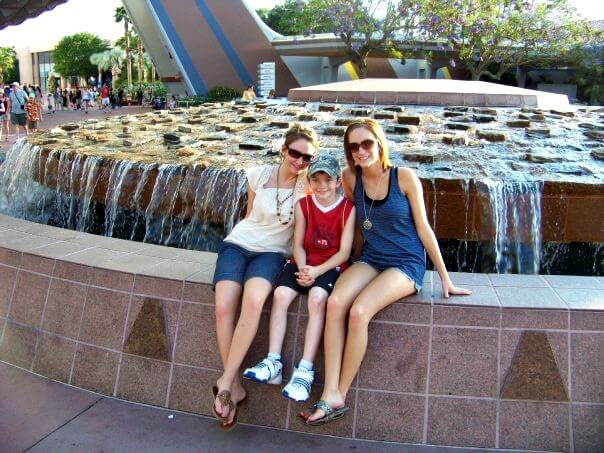 This one is my personal favorites. Jake is so little here! This was the summer before my junior year of high school. We were at the airport because I was getting ready to leave to study abroad in Brazil for 7 months. I never saw him that little again. He grew so much in the 7 months I was gone!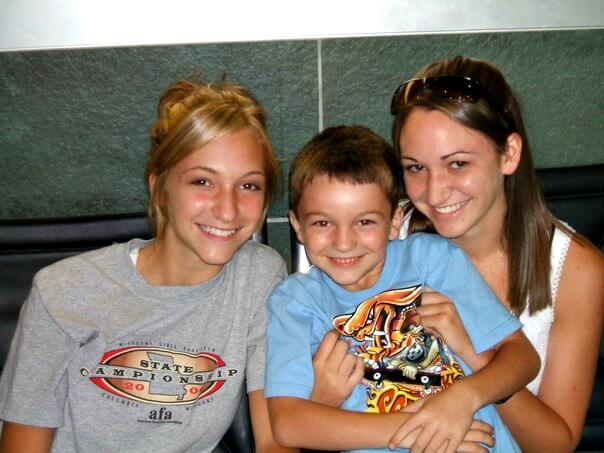 Comments
comments