Annnnd now I'm going to sell it.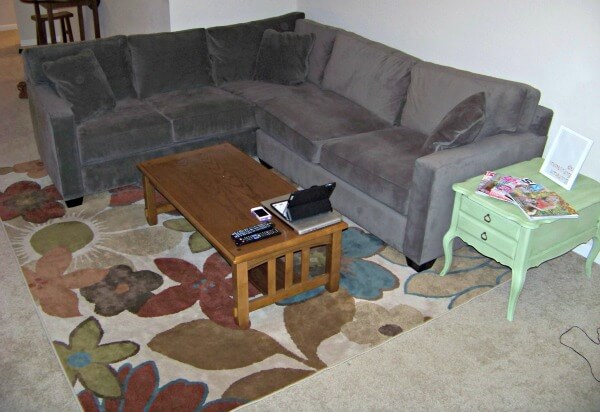 As you can see here, this coffee table was doing nothing for the space. Or maybe I'm just a bad photographer. Actually, I think it was a combination of both, but mostly the coffee table.
So I finally started painting it last weekend with one of my favorite blue colors, Annie Sloan Duck Egg Blue.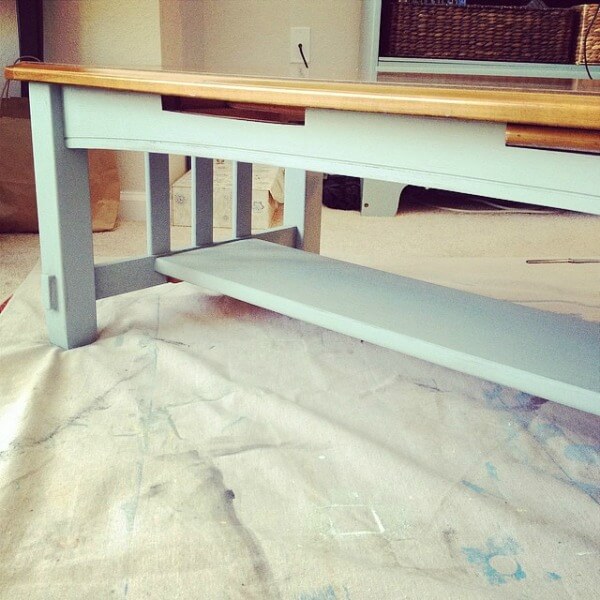 I actually kind of liked the way it looked without the top painted, if I was going to keep it. But I had another vision in mind. So I painted the top in CeCe Caldwell's Vermont Slate.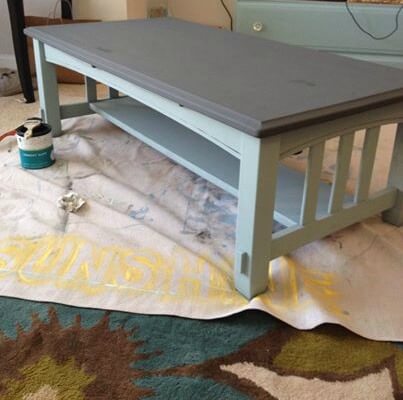 And then I had this great vision that came to me by Pinterest out of nowhere to paint a white stripe down it to lighten it up. Okay okay, that was the plan all along. Actually I browsed "painted coffee tables" on Pinterest to get this idea. So it's been done before, but not by me.
Some of you have asked me where I get my ideas and inspiration. Sometimes I just look at all my paint cans and decide which ones I want to use, and sometimes I browse Pinterest for ideas, and tweak them to my liking.
Will did not trust the stripe idea. He kept saying, "But what's wrong with the way it is now?" And I kept saying, "Trust me. I know what I'm doing. I've seen this done before." It's not going to look like a racing stripe after all.
See?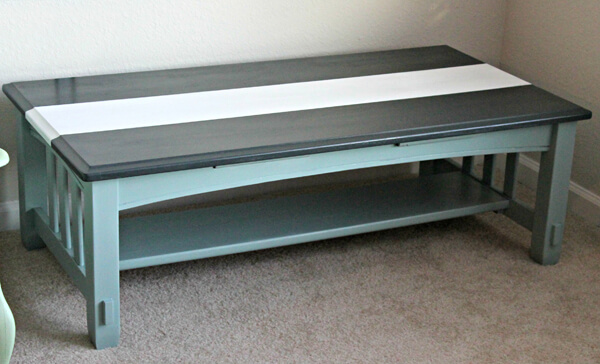 It still doesn't fit in with my living room. Oops. But that's okay. The perfect person for the coffee table might just find it at The Red Apron in Liberty, Missouri this weekend. :) (Head to their Facebook page for their hours and directions!)
I'm going to finish up a couple more projects this week, so look for more before and afters!
Comments
comments