This is a Sponsored post written by me on behalf of Miracle-Gro. All opinions are 100% mine.
Today I added a little bit of personality to my living room with a little succulent display. It was super easy and cheap, the only things I had to purchase were the plants I used. The rest of the supplies I had on hand.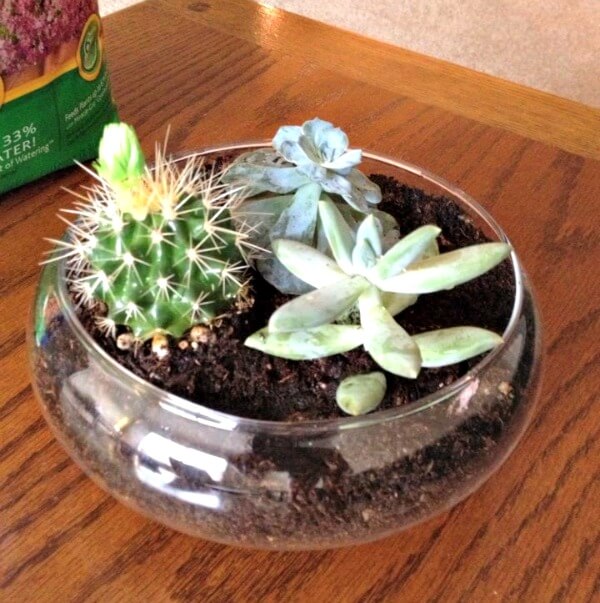 What you'll need:
– A mixture of your favorite succulents and a cactus
– Rocks
– Fish tank or other glass container (I used a glass candle holder)
– Miracle-Gro Moisture Control Potting Soil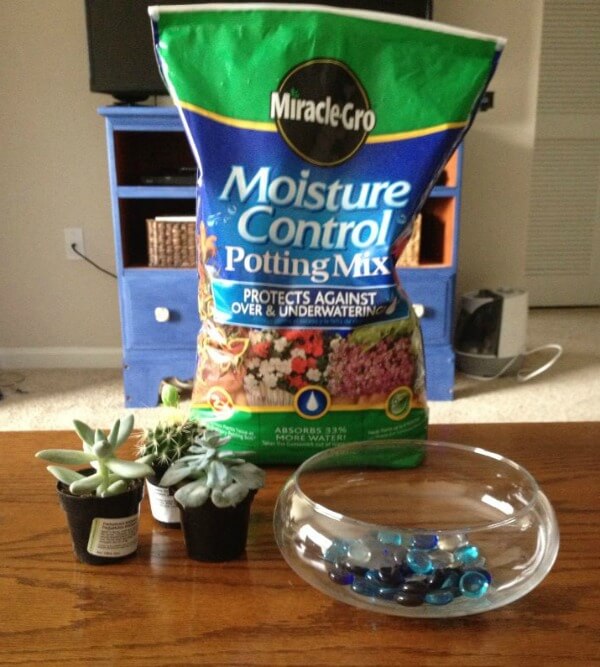 Super easy directions:
1. Cover the bottom of your glass container with rocks of some sort. (I used little decorative pebbles because that's what I had on hand.) Then fill your container 1/3 full with soil.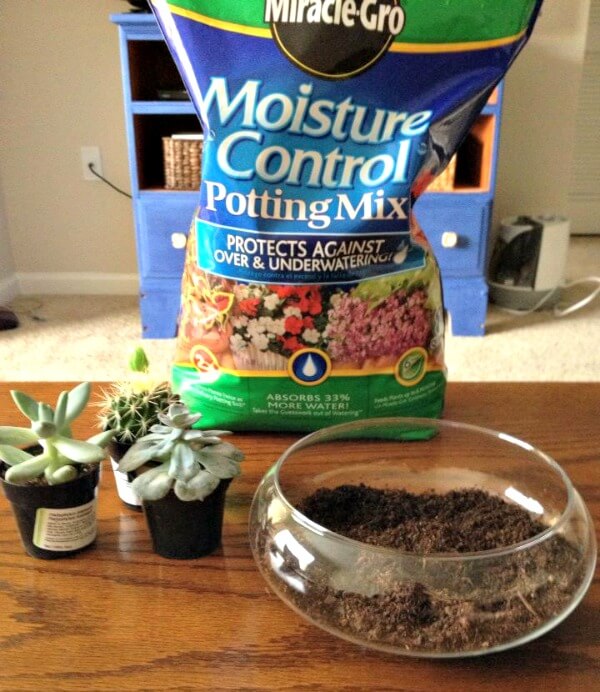 2. Arrange your plants in the container the way you want them to look.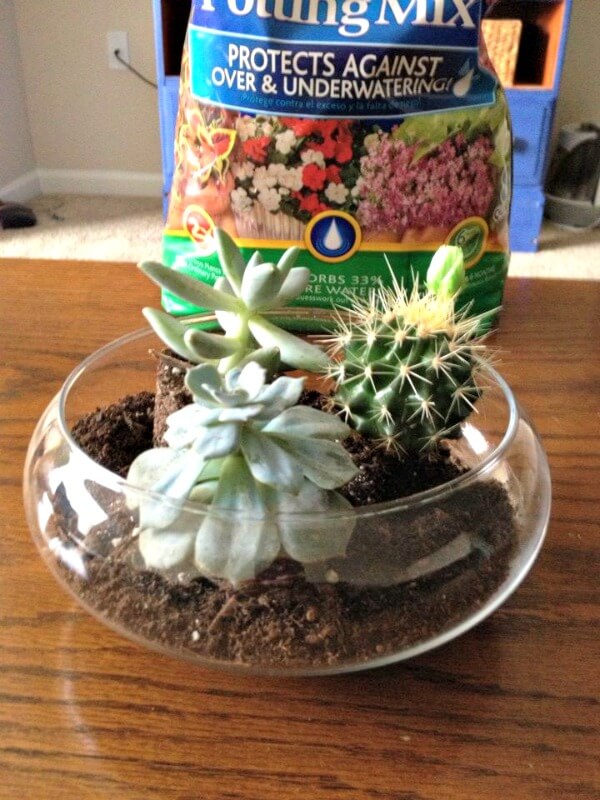 3. Fill in around the plants with more soil.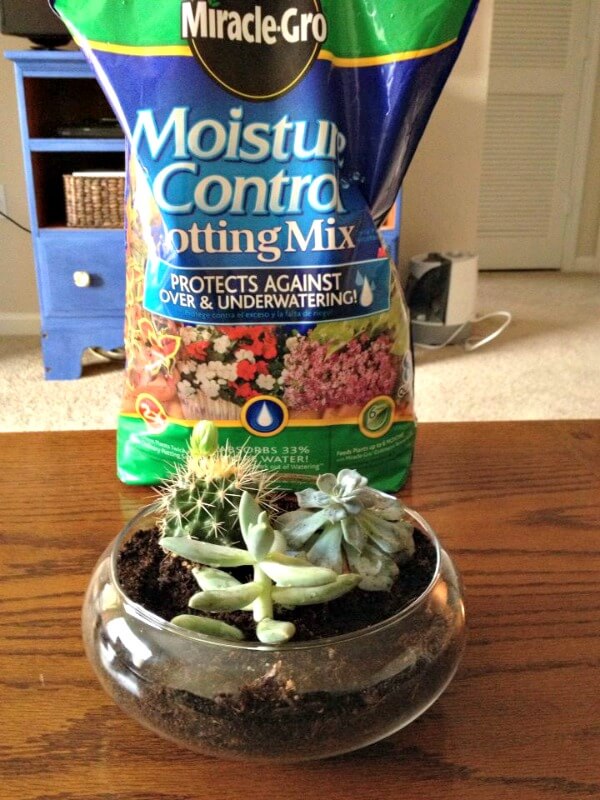 And that's it! How easy was that?
Right now, Miracle-Gro is hosting The Gro Project to show people that gardening can be simple! You can actually find this succulent idea on their Facebook page, along with other great, simple ideas. Miracle-Grow also has a Pinterest board full of fun garden projects!
To get a better idea of what The Gro Project is, take a minute to watch this 40 second video:
I'm really wishing I had a yard right now so I could try out even more of these easy projects! I've been dying to plant tomatoes and strawberries all spring, but I just have nowhere to put them!
I guess my indoor succulents will have to do. They do brighten up my living room a bit! They say succulents are super hard to kill, so we'll see if I actually have a green thumb after all! :)

Comments
comments