If you follow me on Instagram or Facebook, you know what's coming today.
A few weeks ago I was lucky enough to score this desk that was left over from a garage sale in my hometown. I almost couldn't believe that no one else saw the amazing potential here, but then I just chalked it up to fate.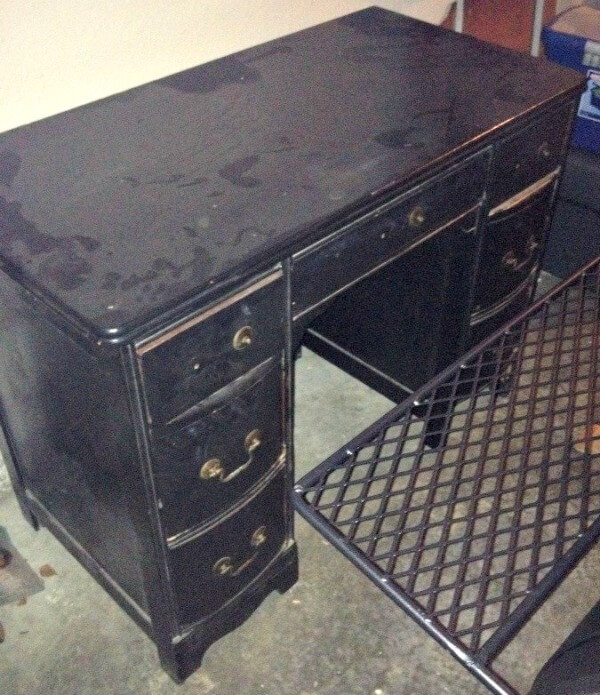 I was a little sad that I didn't have all the pieces to the original hardware, but I saved it for a future project with less drawers.
I'd been wanting to try out the gray and white color combo for awhile since it's super popular right now, and what goes together better than gold and emerald green? Combine them all and this is what you end up with.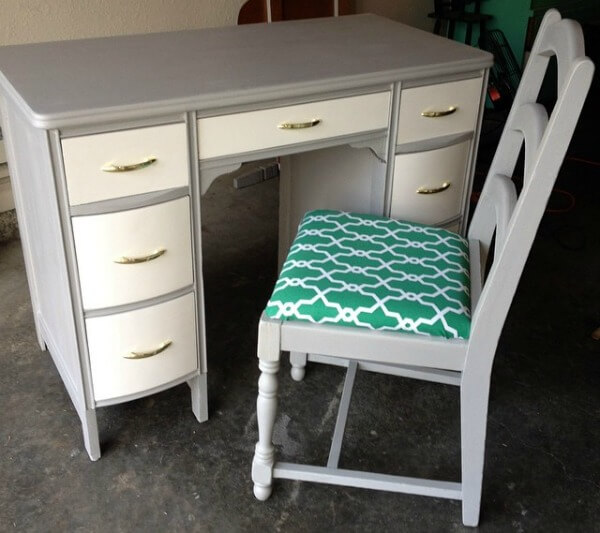 The desk and chair are painted with Annie Sloan Paris Grey, the drawers are a generic off-white color from Home Depot, the handles were also from Home Depot, and the fabric is from Joann's.
The fabric for the chair seat was actually the hardest decision of all. I actually bought 3 different types of material in different colors/patterns, but I'm happy with the one I landed on. I feel like I've been using quite a bit of emerald green, but it's what the people want, so who am I to stop them?
This set will be for sale for $160 at the Red Apron sale in Liberty, Mo., August 15 and 16. :)
What are your favorite color combinations right now? I'd love some ideas for future projects! 
Comments
comments