I owe my mom a lot of credit for helping me get started with this painting furniture mission I've been on lately.
She's always stopping to pick me up something for a good price to repaint. This past weekend when I went home, she had three pieces waiting for me. This one was instantly my favorite.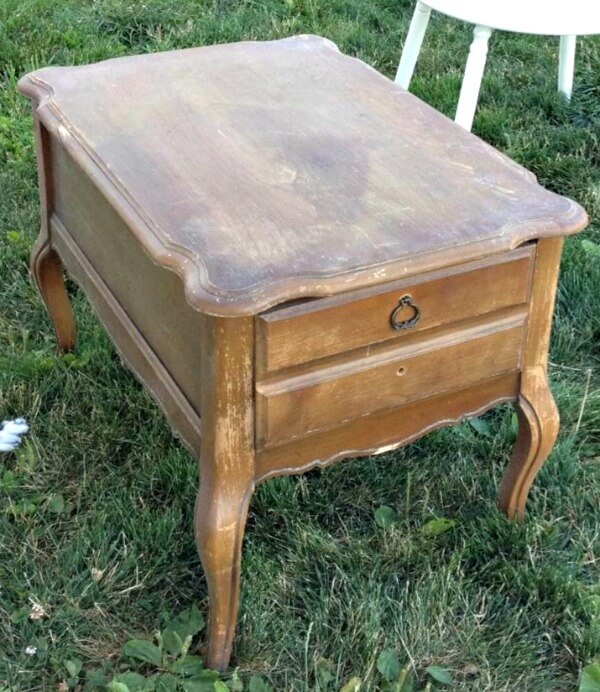 She was in pretty rough shape, though. Even worse then what you can see in this picture.
So I sanded the top down, primed and then started painting with my newest CeCe Caldwell's paint: Kentucky Mint.
Can I just say, I've possibly never loved another piece of furniture more…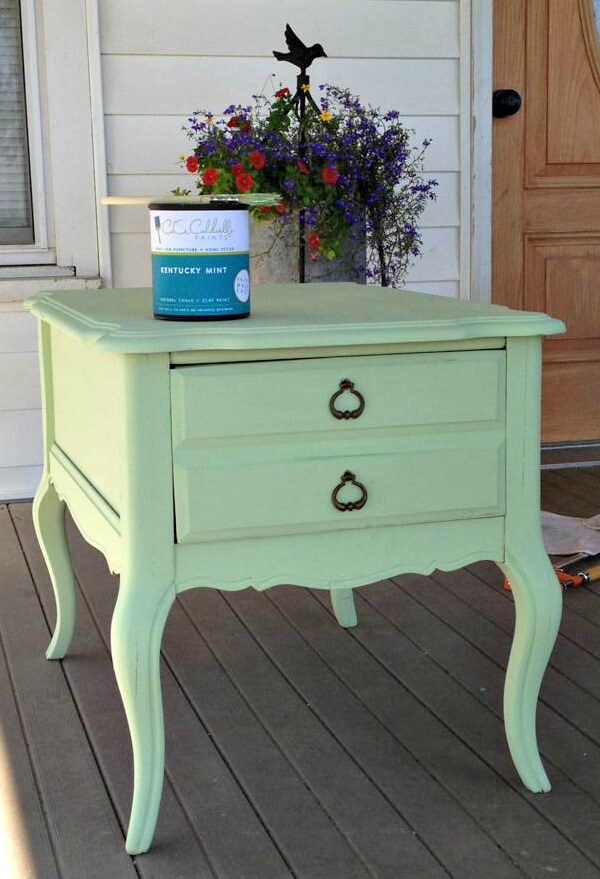 What you can't see here, is that this piece is still in pretty bad shape. There's some chunks missing, including a huge portion of the back leg.
I'm using this as an excuse to convince myself that no one would want to buy it in the shape it's in, so I have to keep it for myself. Lucky for me, when you put it beside the couch, you can't see all the bad parts.
(I'm still convincing myself that people WOULD see those parts while shopping and would not want to take it home with them.) 
So here it is in MY living room!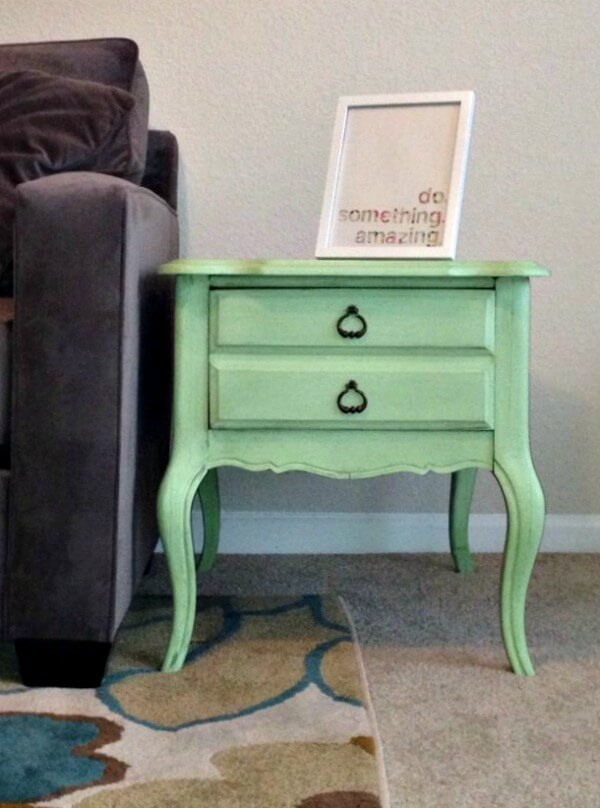 Love, love, love and more love! :)
The boyfriend asked, "Exactly how many colors of furniture are we going to have in our living room?" I promised him that this would be the last. When I find a coffee table I love I'll paint it the same color.
I am a tad concerned this is a little bright for my rug though, as much as I love it. Maybe if I find another similar table I'll paint it a bit of a darker green, and add this to the booth. Maybe. 
Also did I tell you I won a CeCe Caldwell's paint giveaway I entered on their main page? I'm talking around $300 worth of paint and wax, plus an apron! I'm beyond excited to receive this in the mail! I'll be sure to share it with you when I do! :)
Comments
comments