I mentioned last week that my cousin and I also repainted an old chair we found at the City Market in Kansas City.
Here is what it looked like before we started: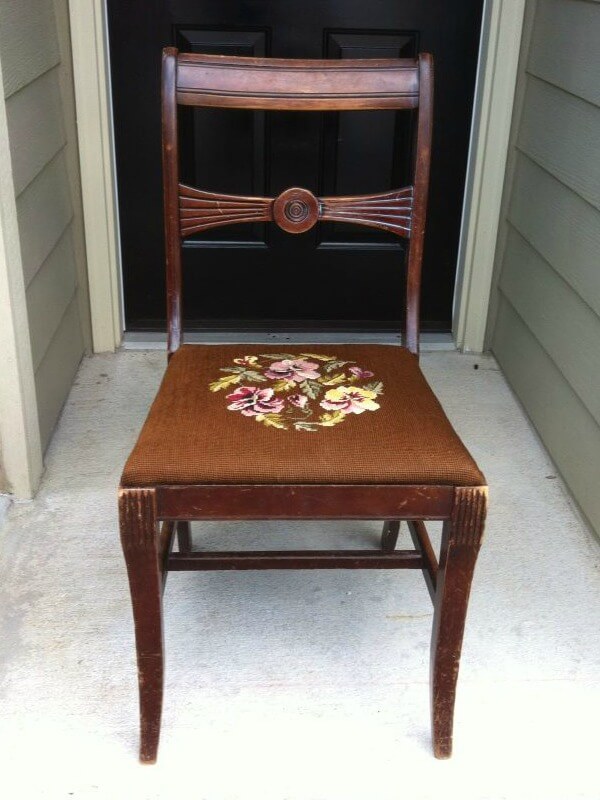 I feel bad, because someone obviously put a lot of love into that seat cover at one time or another…but that just was not going to work. So we added a coat of light blue and changed out the seat cover for a completely new look.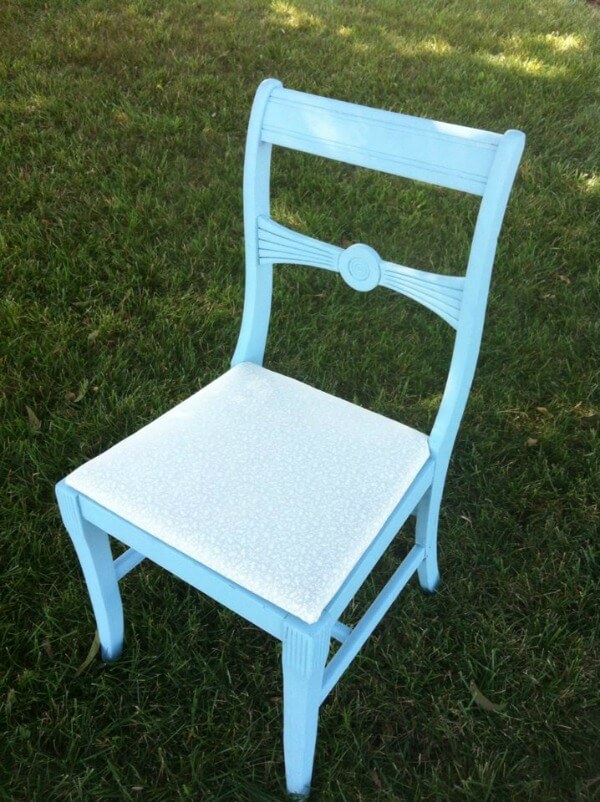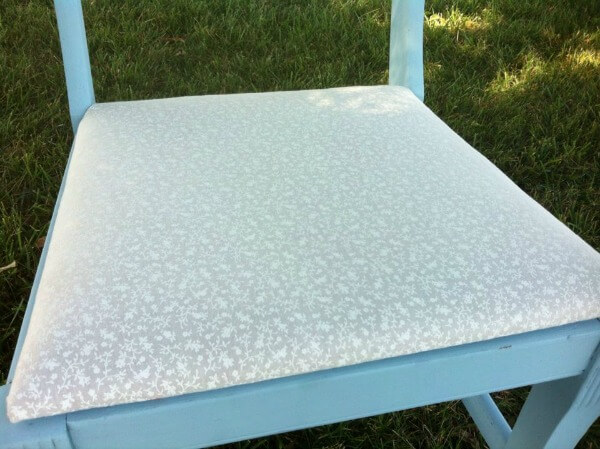 We did encounter one little problem the first time we painted it. When we sealed it in, the previous stain was soaking into the paint, making it look brownish. I did some research and decided to paint over what we had already painted with Zinsser Shellac and then added one more coat of the blue.
If you ever have a problem with bleed through but don't want to use the white primer, the Zinsser Shellac is the way to go. I'll also be using on bare wood before painting so the wood doesn't soak up all my paint. But beware, this stuff smells like the strongest Vodka ever. I swear I could taste it in my mouth just while applying it. Definitely is not a natural substance.
Anyways, this piece concludes our photography prop makeovers. This week, it's back to dressers and tables! :)
Comments
comments