What a weekend!
My first weekend as a vendor at Bella Patina was quite an experience.
It started off really great on Friday. It was SO BUSY. I was on the third floor and people were everywhere. Apparently on the first two floors it was just crazy. In a good way of course. I sold a couple big items so that one corner of my booth went from this: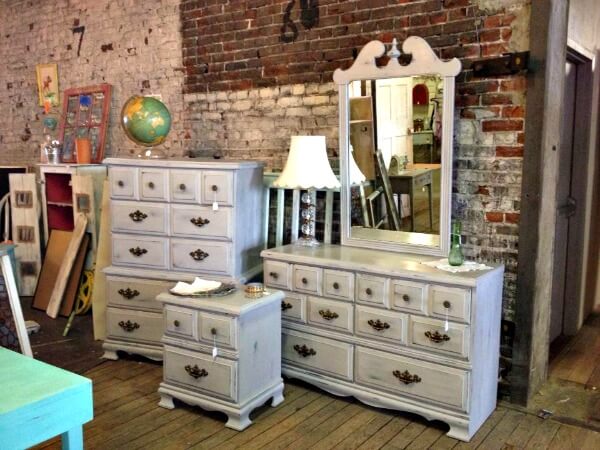 To this: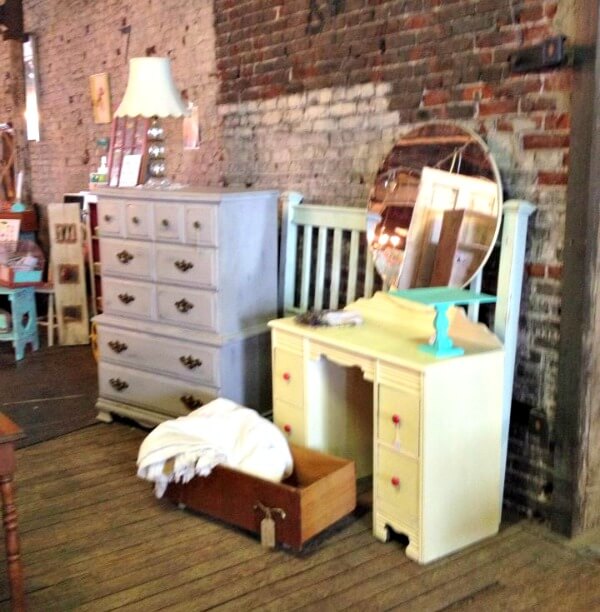 That was super exciting, especially for my first month. Let's just say, I covered my expenses and my rent with those sales.
While some parts of the weekend weren't quite as busy as that first day, I had a great time getting to know some of the other vendors and seeing all my friends, family and coworkers who came out to support me and check out my booth!
I'm looking forward to some time to relax before the next sale and getting back into blogging!
The boyfriend and I did go to my grandpa's this evening to pick up some end tables he hand built in high school. How awesome is that? They need a little bit of work, but it'll be worth it! I can't wait to show them to you guys!
I hope everyone had a great 4 day weekend (if you were lucky enough to get one). It's back to the grind tomorrow…
Comments
comments