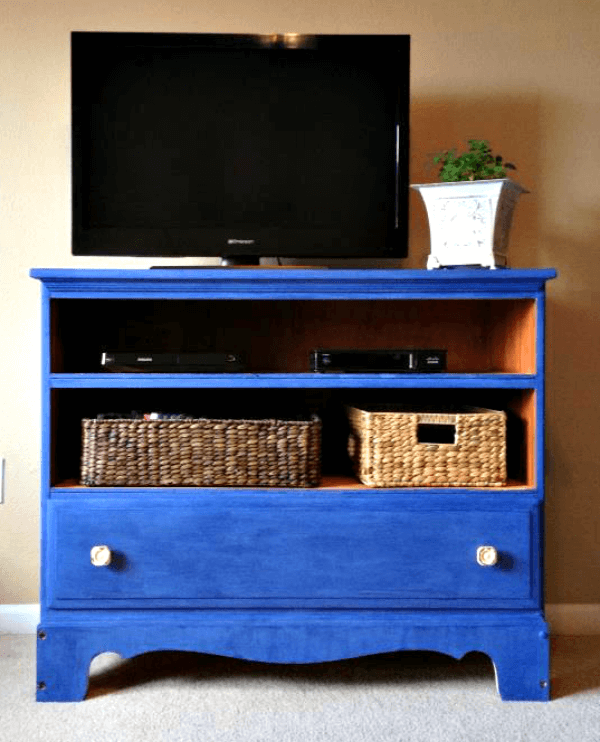 Well here it is, folks! I'm so happy with how this turned out! It will be the perfect pop of color in my new apartment (I'll be moving in just 2 1/2 weeks!!!).
It's hard to believe I got this awesome piece for just $4.99 at a thrift store when I wasn't even looking for furniture! Talk about luck!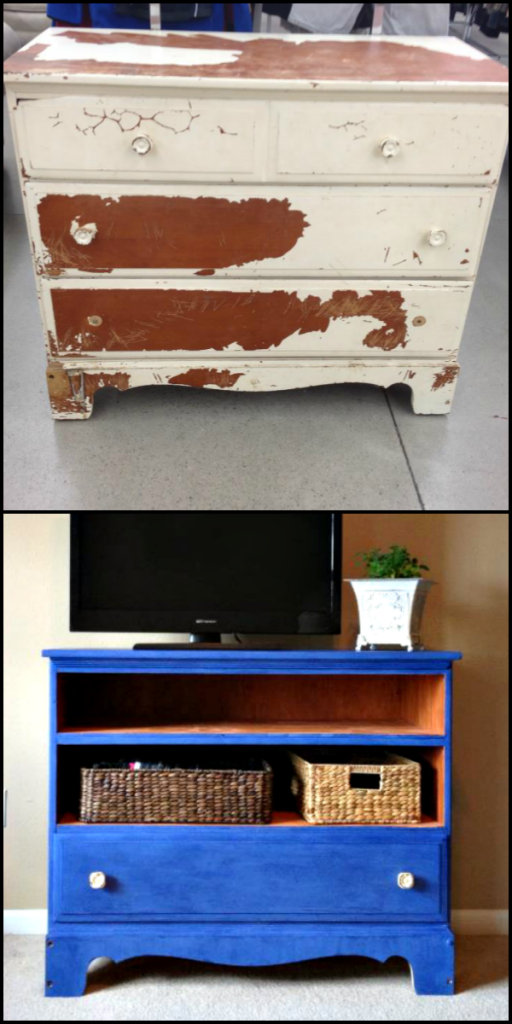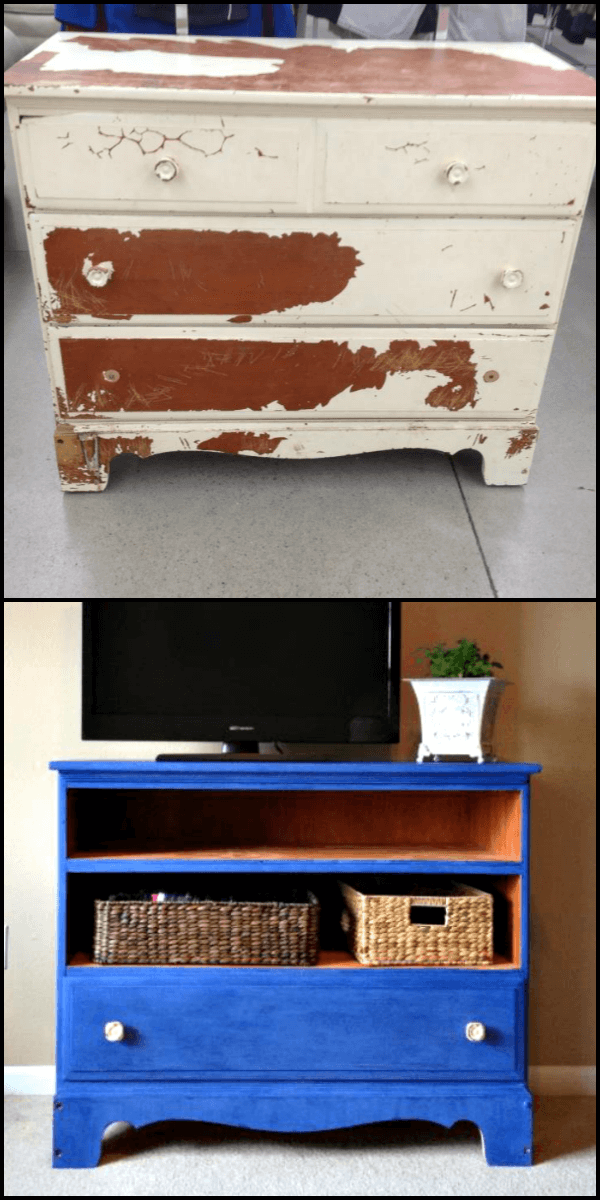 So this was actually fairly easy to do. The most time consuming part was letting the paint dry.
First, I sanded it all down. I used low numbered (?) sand paper so that went pretty quickly.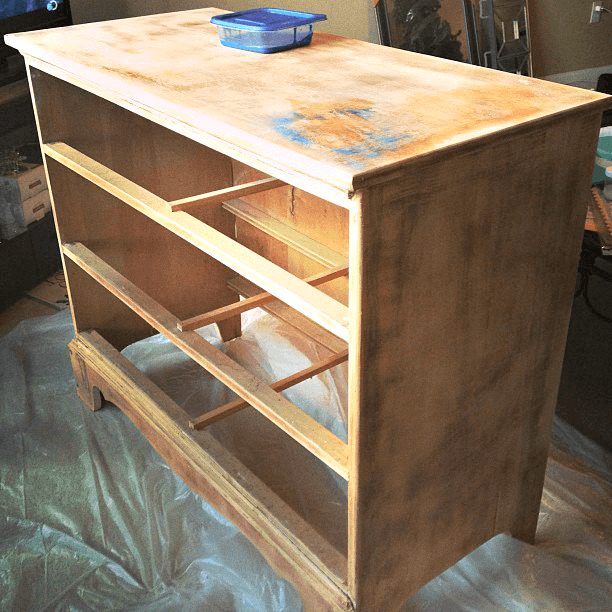 Then I painted everything with CeCe Caldwell's Paint in Maine Harbor Blue. I love this paint because it's all natural and has no scent AND it's washable, so you can paint inside! And that's exactly what I did!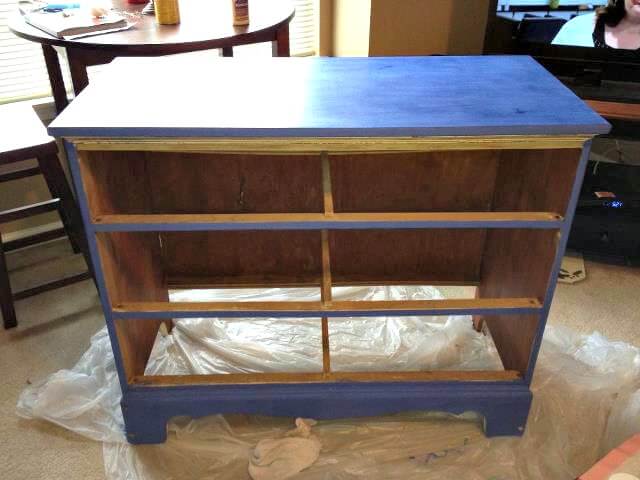 I bought the wood for the shelves and got it cut to the right measurements (for free) at Home Depot. I love that they cut it for you. It's so convenient! Then I stained the inside and the shelves.
Once everything was dry, I inserted the shelves in the place of the first two drawers.
I had to nail one in because it didn't match up completely, but the other is just sitting on the supports, which is fine in case I ever want to take it out.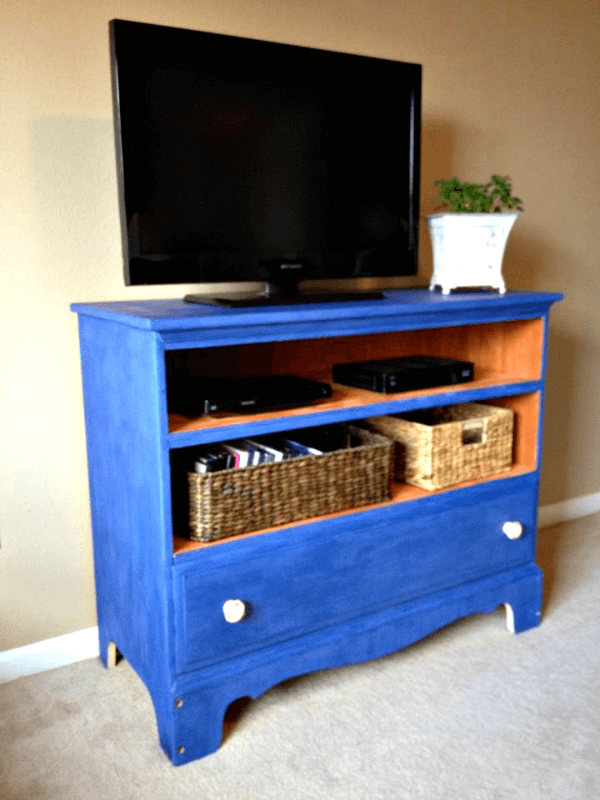 You can still see the streaks from the CeCe Caldwell's clear wax I put on to seal in the paint. That will sink in the wood a little more over time, but I think it gives it a little more personality, so I'm okay with the fact that it won't completely even out.
The drawer knobs are the original ones from the dresser. I did absolutely nothing to those.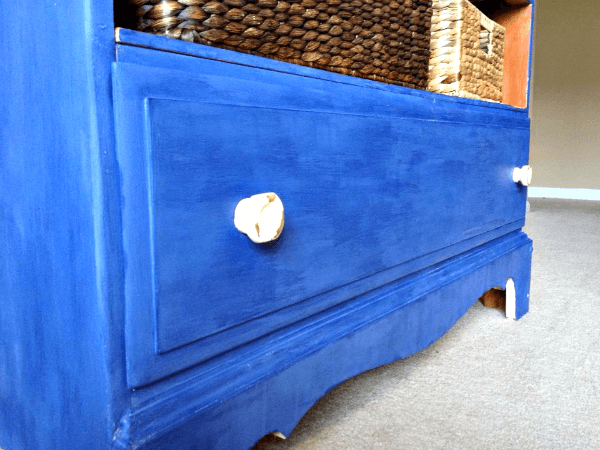 This drawer is actually still super streaky because I just put the last coat of wax on it this morning. But I just couldn't wait any longer to show you guys, so here it is!
The baskets are from TJ Maxx and are great for hiding things, like DVDs. I kept the bottom drawer for things like extra cords and procedure manuals; stuff that never looks good out in the open, but is hard to hide on a shelf.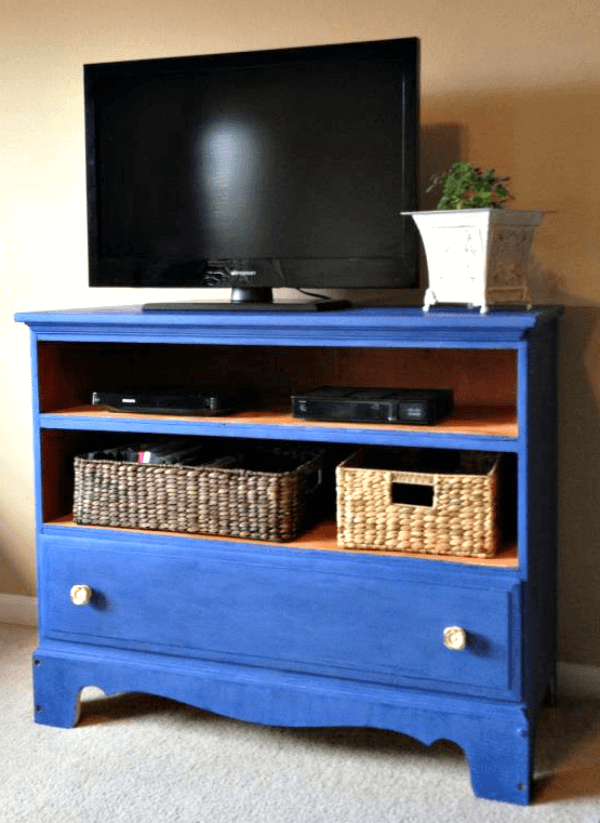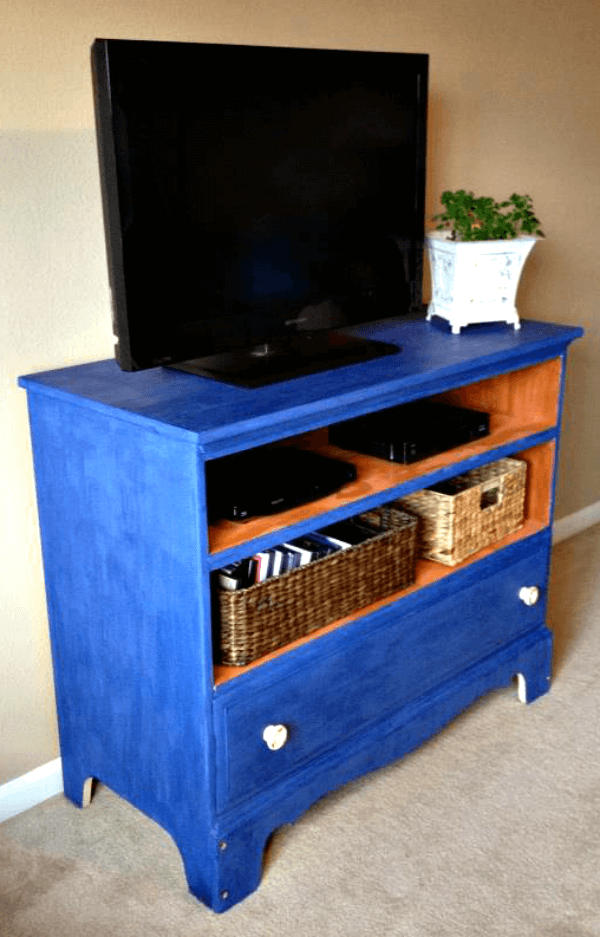 All in all I ended up spending about $50 to redo the dresser. I spent about $20 on the paint, $20 on the wood for the shelves, and around $10 for the finish and polyurethane. I've definitely seen dressers like this go for much more than that in shabby chic shops, so I'm happy with how much this cost me.
I'll be linking up with some DIY linky parties, so I can't wait to see some of the other projects!:
Too Cute Tuesday
Inspire Me Please @ House of Rose
My dresser is also being featured at Alderberry Hill!
Comments
comments