I finally finished the matching dresser to the green chest Friday evening. The First Fridays sale began Friday morning, and from what I heard, the green chest went extremely fast. I also heard that the new owner was so excited, and that is great news!
Because I didn't get the dresser finished in time to load into the booth before the sale, I finished it Friday after work and my mom helped me transport it to the West Bottoms. We had a couple car issues (including my battery dying and then her car not starting and then starting again), but overall we had a good night together assessing all the other shabby chic booths and trying to decide how to improve mine. I have some ideas I'll be sharing with you tomorrow!
Once again, here are a couple of obligatory awful before photos (to make the after look even better!) As usual, I didn't take any others because I was too anxious to get started.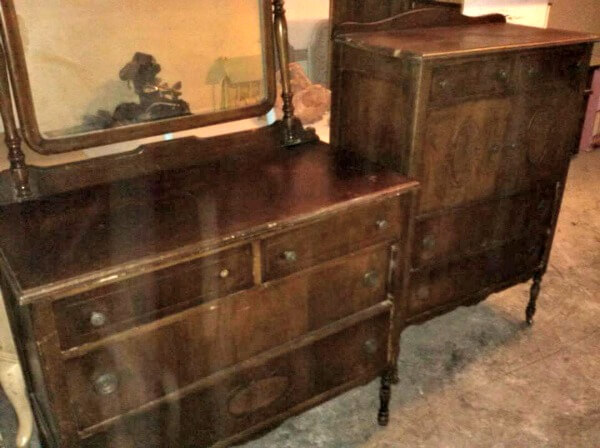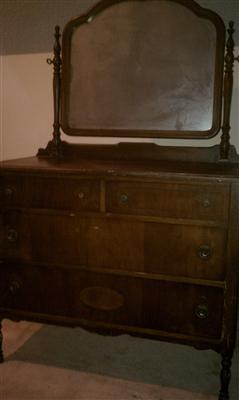 And of course I took a progress pic in my dungeon of a garage.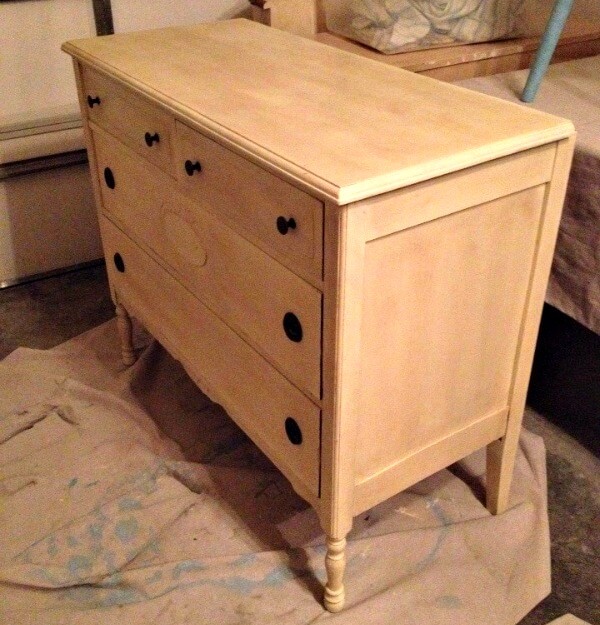 And finally, in decent lighting, we have the after photo!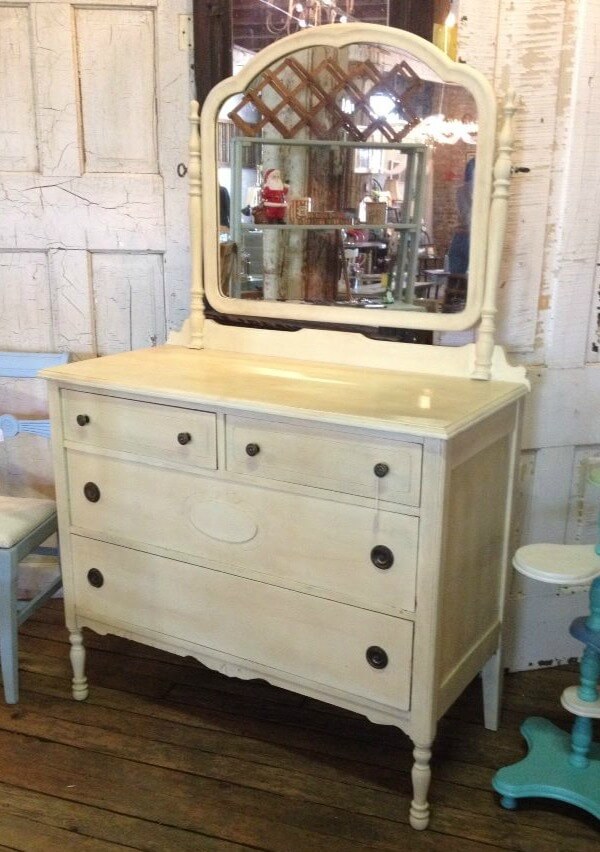 Almost every shopper who walked by stopped to check her out, but no one made the commitment of buying. I was a little bummed, but I'm assuming it's because the drawers are a little testy. However, for a 100+ year old piece, I feel like the price reflects these shortcomings and overall she is in great shape for her age!
Sometimes you just have to wait for the right buyer, so hopefully she'll find a new home in December!
I'm loving the cream color and realized I have yet to paint something white. At first I avoided it because I didn't want everything in my booth to end up white, but I think it's time to try it out and see if the people are still buying white furniture.
Are you still in love with white furniture or do you think it's overdone these days? 
Comments
comments