Another project down this week!
But don't let me fool you. The sale at The Red Apron starts tomorrow morning, and I was supposed to have my furniture loaded by last Sunday, so at this point I don't really have a choice.
Dear Kirsten and Lisa (owners of The Red Apron): I'm sorry my furniture is always late. But this time I swear I have a good excuse. I was addressing wedding invites all last week!
Now that that's taken care of, let's get to the good stuff!
I picked up this little beauty at a garage sale last weekend.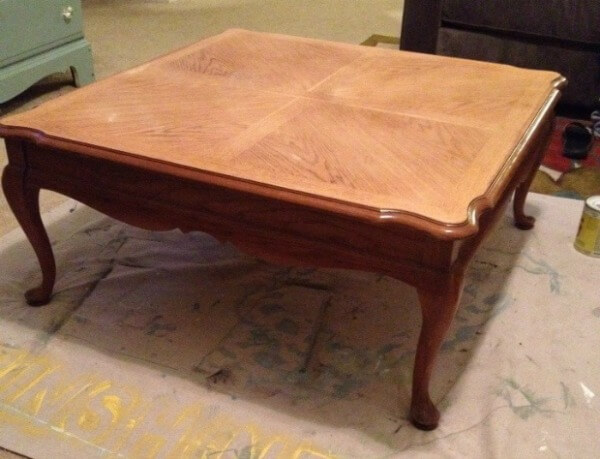 Technically, my friend and a stranger picked it up, literally. Somehow or another, they were loading it into the truck while I was watching. This and a dresser. I'm not sure how I managed to make that happen, but I'm not complaining.
I decided to go with the tried and true primitive look that everyone seems to love so much. I painted the top with CeCe Caldwell's Vermont Slate and painted the bottom in a green color. Unfortunately, I'm not sure of the exact color, but it was latex paint that I picked up at Home Depot.
I finished it with Polyacrylic and then used Valspar Glaze on the bottom to give it an aged look.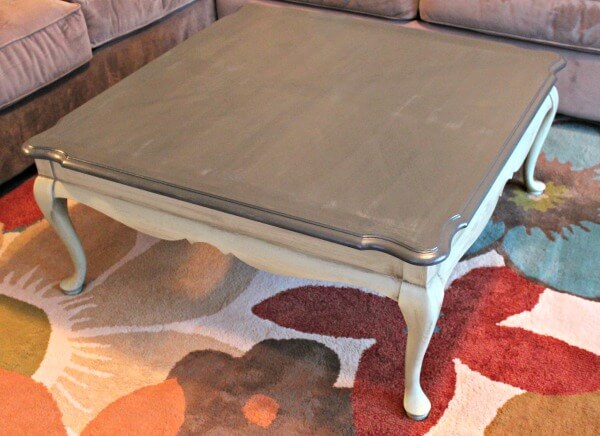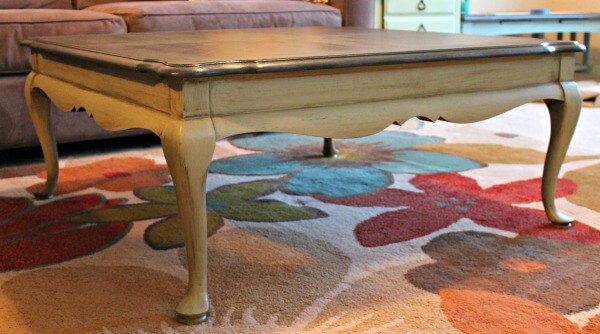 I am pretty sure I'm in love. Every piece I have painted this green color with the glaze has sold really quickly, so let's hope for the same luck this weekend!
Also, did you know I'm engaged to a male model? Every time I asked him to get off the couch so I could take pictures, he would just strike another pose. I threatened to put all these pictures on the blog and he wasn't fazed. So for your viewing pleasure….(and to check out a couple more angles of this beautiful coffee table)…..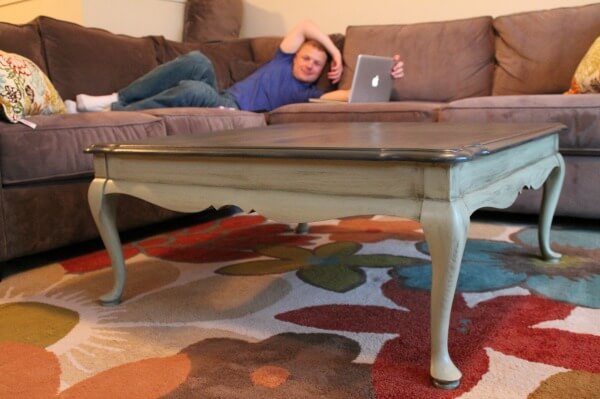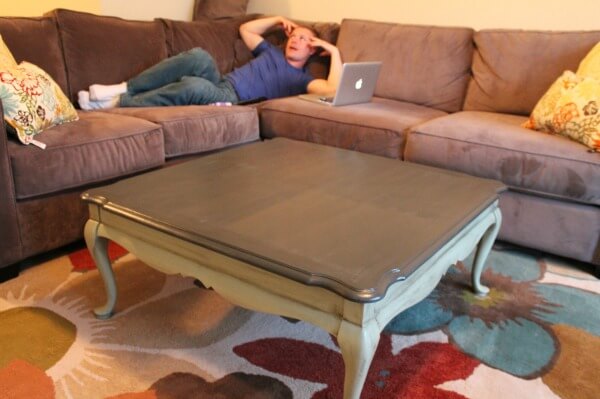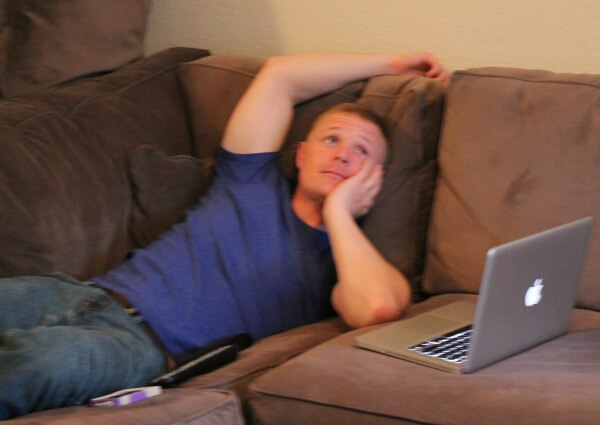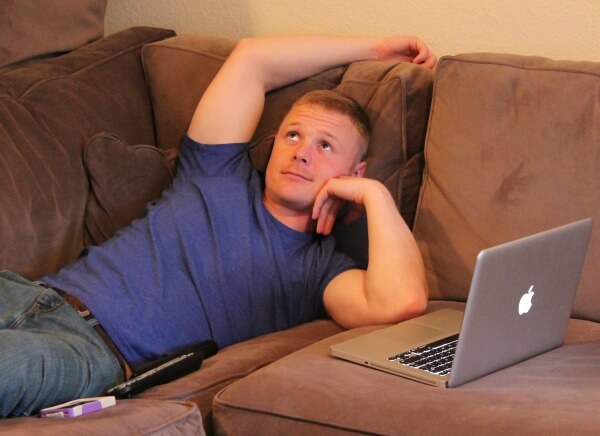 Isn't he a goofball?
Comments
comments