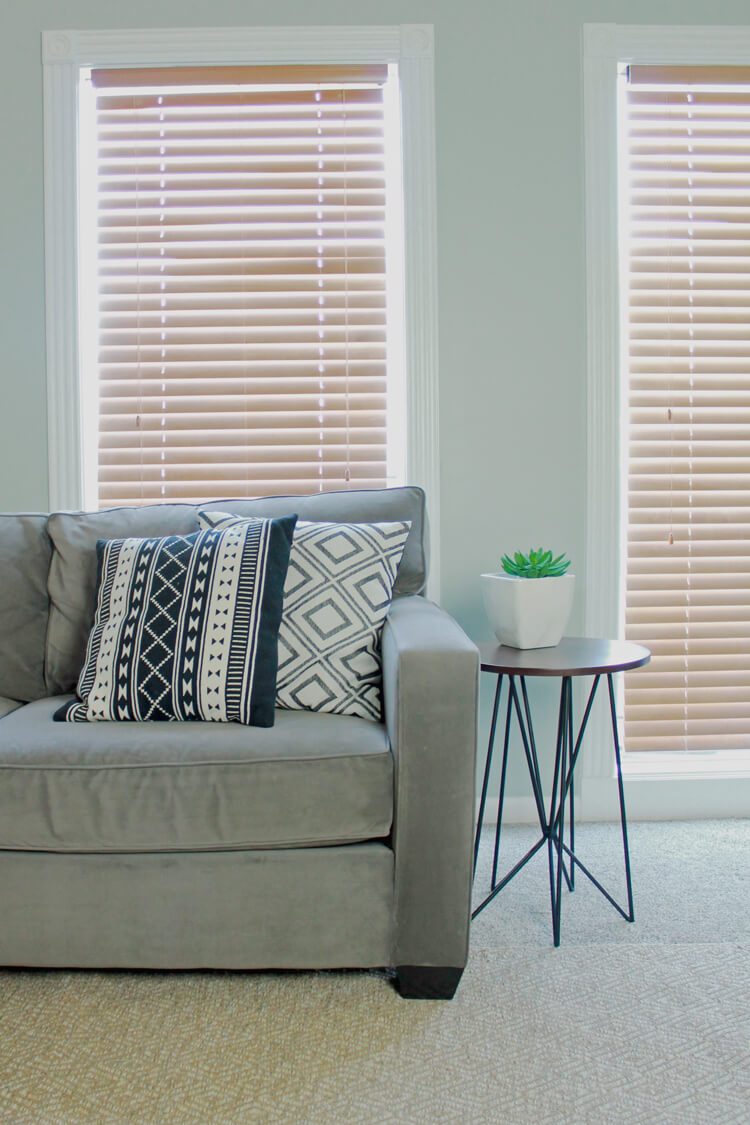 I've been building my home decor around pretty neutral colors lately, so there's not a lot of changing out I need to do for new seasons, however doing nothing doesn't feel right either. We all know we have to make soup, buy fall-scented candles and add soft, warm blankets as the weather gets cooler, but this fall I'm looking to invest in a few different things to make my home feel well rounded and cozy.
Plants + Baskets are first on my list.
Specifically, plants in baskets. I'm working on increasing the number of plants in my home, because they add natural color and texture and "give a room life" as the experts say. I love simple white planters in different designs, but they are hard to come by at an affordable price. I'm still searching clearance sections (regularly checking out Homegoods stores is key here!) but baskets are in style all year round, unlike planters that are mostly available in the summer months. My recent pinterest pins are reflecting this newfound obsession. Just see this pin and this pin and this pin if you aren't quite sure about the plants in baskets idea. You can pretty much use any basket you want and find a plant that goes well with it. So fun!
I'm pairing dark furniture with white details.
Plenty of white helps keep everything feeling breezy, which is still a feeling I want around my home in the fall and winter. It just makes me feel more peaceful. I recently painted the walls in my kitchen white and I love it! I can't ever decide on a pop of color, so I'm going with a pop of non color instead. So I'm on the lookout for white planters and quirky white decorations like these pig bookends. If you're going to be stuck inside all winter, you better be stuck with some stuff (and people) that makes you smile!
I'm looking for practical ways to make my couch the center of my home.
Ok, call me lazy, but I love me a good Netflix binge. When high school football is over, I'll be spending the cooler weekend nights cuddled up on the couch. And I love our couch! We specifically picked out a sectional that was perfect for naps and lazing around (and I'm loving these sectional sofas from Arhaus right now – they are so perfect!) – although I haven't got to enjoy near as many naps on it since Graham was born. So this fall I'm adding a rug, a side table to keep a warm drink handy (we haven't had a table since we got rid of the coffee table when Graham started pulling up), and plants to liven up the space. And of course there will be plenty of pillows and blankets handy in case the opportunity for a midday nap presents itself! For those of us that aren't drinking the pumpkin spice kool-aid, textures and layers are the key to bringing the same warmth to our homes.
I was doing some online window shopping and found some stuff I love from Arhaus – doesn't that furniture just look so cozy? I could definitely spend the colder months here!
Comments
comments